Thomas Eugene Lippard

June 7, 2023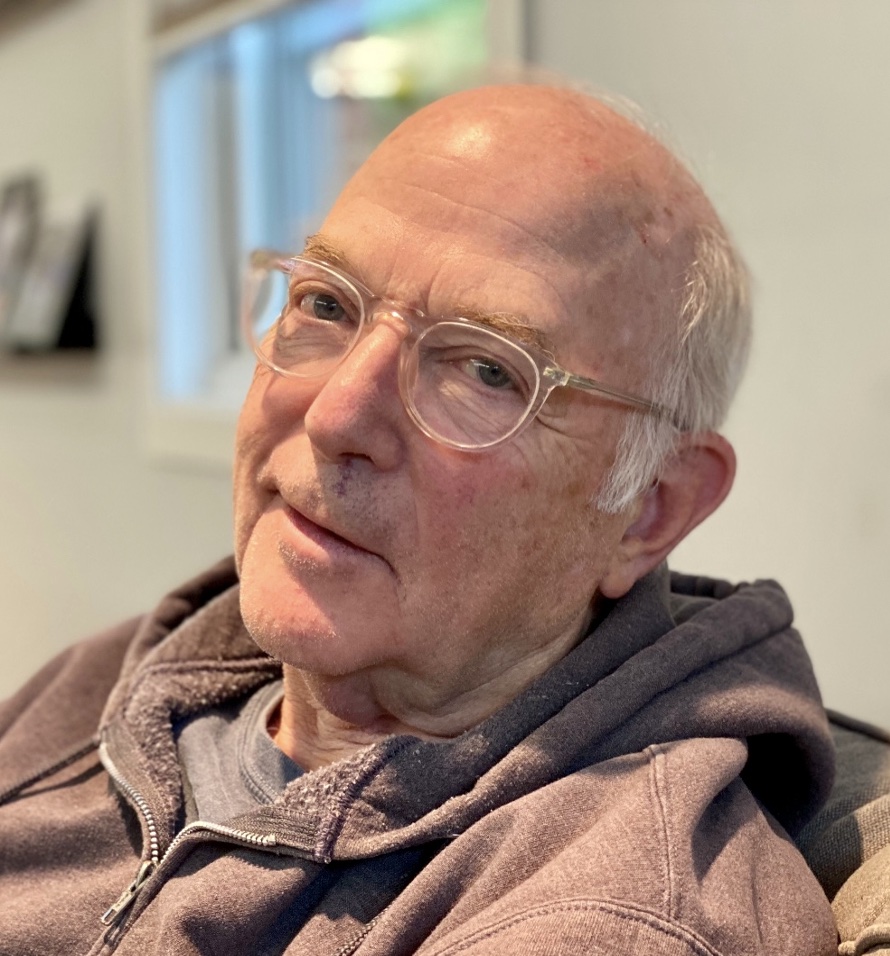 Funeral Information
June 11 2023 - 3:00 pm
Rodef Shalom Congregation, 4905 Fifth Avenue, Pittsburgh (Oakland) 15213
NO PRIOR VISITATION
THOMAS EUGENE LIPPARD: Age 80, of Point Breeze, on Wednesday, June 7. Attentive and adoring husband of the late Susan Frank Lippard; devoted and loving father of Gregory (Ninka), Adam (Michael), Jed (Todd); proud grandfather of Max, Bryce, Owen, Abraham, and Ari; affectionate son of the late Alvin Isadore and Ruth Green Lippard; honorable brother of Stephen, Gail, and Carol. Born during a WWII blackout air raid drill on April 15, 1943, Tom spent the entirety of his eighty plus years seeing, pursuing, and bringing the light. Often quoted as saying "It's a beautiful thing," in both his personal and professional pursuits, Tom brought out the best in all who shared in the pleasure of his company. A 1960 graduate of Taylor Allderdice High School in Squirrel Hill, Tom pursued a Bachelor's Degree in Political Science from Haverford College, graduated from the University of Pittsburgh in 1965, and went on to earn his Juris Doctorate from the University of Chicago in 1968. Determined, in his own words, to be an "honorable, effective and dedicated fellow worker in my profession, the practice of law," Tom's impeccable five decade career was highlighted by his contributions as a partner at Houston, Cohen, Harbaugh & Lippard (1976-1985), Thorp Reed & Armstrong (1986-1996), and from 1997 until his retirement in 2012, as Executive Vice President, Secretary, and General Counsel of TMS International, the largest provider of outsourced industrial services to steel mills in North America. It was his tenure at TMS, where he had served as outside counsel since 1970, that Tom felt most proud, as he was instrumental in guiding the company through a major recapitalization effort and several subsequent private equity transactions. Even more significant than his professional accomplishments, Tom lived a rich, full, and vibrant personal life, always surrounded by the extraordinary embrace of lifelong "friends who are family and family who are friends." An avid albeit ambivalent golfer, boxing enthusiast, referee and Head Coach-cussing Steelers season ticket holder since 1970, part-time horseman, world traveler and co-patron of many epic family vacations, and recent founding member of the Greens Literati book and golf club, the constant to all of his interests was his love of being with people. And no matter where he was and whom he was with, Tom was, without a doubt, the life of the party. He possessed an uncanny ability to relate to people from all walks of life, to see the world through a "glass half full" mentality, and to use his unique (and irreverent) humor as a conduit for community, connection, and care. To be fair, the final years of Tom's life were not easy, yet he faithfully continued to attend to Frank and Lippard family affairs. While he desired nothing more in his retirement than to travel the world with Susie, his beloved wife of 55 years, he instead served as her primary caregiver prior to her passing in November of 2021. Shortly thereafter, he was diagnosed with Alzheimer's disease. Through it all, and until the very end when he suffered a stroke just after celebrating his oldest grandson's graduation, Thomas Eugene Lippard persevered with the same grace, generosity, humility, and selflessness that exemplified him as a man. His was, by all accounts, a life well lived.
Services at Rodef Shalom Congregation, 4905 Fifth Avenue (at Morewood), on Sunday, June 11, 2023, at 3 PM. No prior visitation. Interment at West View Cemetery of Rodef Shalom Congregation. Shiva following at the Rivers Club in Downtown Pittsburgh. Contributions can be made in his honor to the United Jewish Federation, 2000 Technology Drive, Pittsburgh, PA 15219 or Alzheimer's Association (alz.org), Greater Pennsylvania Chapter, 2835 East Carson Street, Suite 200, Pittsburgh, PA 15203. Arrangements entrusted to Ralph Schugar Chapel, Inc., family owned and operated. www.schugar.com.
Condolences
Send Condolence
I heard this sad news via Haverford. So sorry for your loss, fondly remembering Tom during his brief time at Haverford and then, just a few years ago, in his wonderful visit with Jed to our home in Cambridge. Deepest condolences to Jed, Steve, and all the family.
By Rob Riordan
- July 10, 2023
---
I'm so sorry for your loss. I shared your grandmother's cancer journey and always enjoyed seeing your wonderful dad. May your many warm memories bring you comfort during this very difficult time.
By Judy Roscow
- June 10, 2023
---
Dear Steve, Carol and Gail, I am so very sorry about Tommy. Not knowing about these last years, I was totally shocked! Our years together on Beechwood Blvd were like a dream, especially compared to today. Please accept my deepest sympathy. I am sorry that I will not be able to see you tomorrow, but my thoughts will be with you. Warmly, Marcia
By Marcia Levaur
- June 10, 2023
---
I am so sorry for your loss.
By Ralph Wise
- June 10, 2023
---
I want to express my sympathy to the family of Tom Lippard!
By Richard M. Gordon
- June 10, 2023
---
I want to express my to the Lippard family on the passing of Tom! I remember him from Taylor Allderdice High School and remember his brother, Steve, when we were fraternity brothers. I also remember his Father, Alvin!
By Richard Gordon
- June 09, 2023
---