H. Lee Dameshek, M.D.

March 16, 1937 - July 1, 2023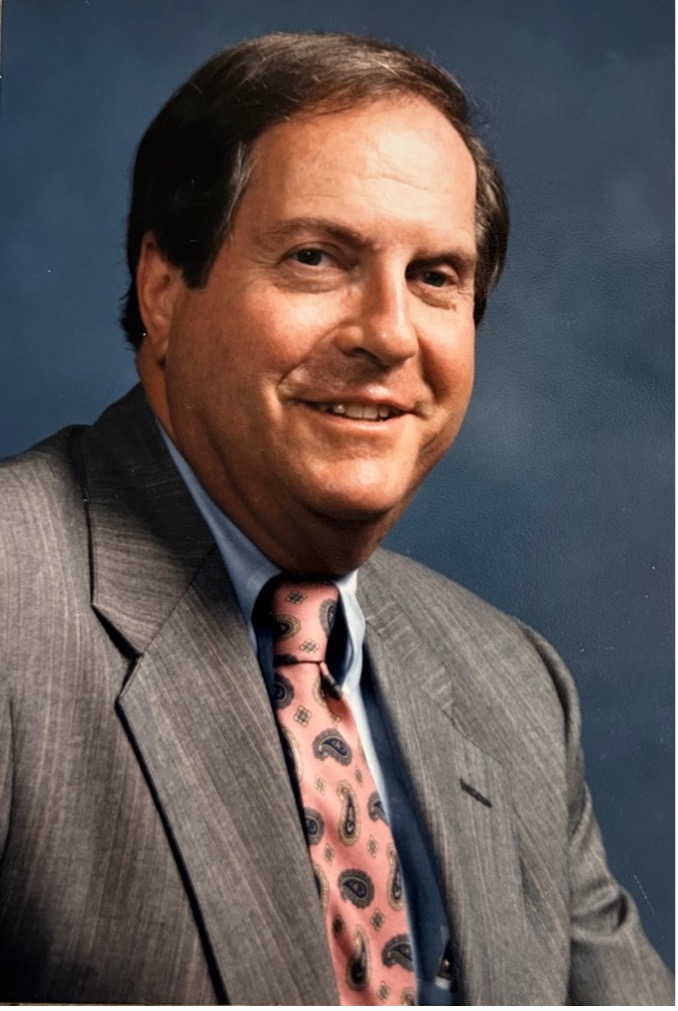 H. LEE DAMESHEK, M.D., age 86, of Pittsburgh, PA, passed away peacefully at home on Saturday, July 1st.
Dad, Lor, Pop-Pop was born in Baltimore on March 16, 1937, and was raised in Harrisburg, PA by his late parents, Sam and Rose. He loved growing up with his brothers, Allan (Nancy) and the late Fred (Jackie). He graduated Franklin & Marshall College and the Tufts University School of Medicine. He completed his internship and residency at Presbyterian University Hospital and was a hematology fellow at Ohio State University Hospital. He practiced Hematology & Oncology at Presbyterian University Hospital in Pittsburgh from 1969 to 1997. He was clinical instructor and professor for many great physicians through the years.  He served as staff president at Presby and as President of the Allegheny County Medical Society, as well as on the Board of Director for Leukemia & Lymphoma Society of Western PA and as Vice President for American Cancer Society. He was a force in the Pittsburgh medical community.
Caring for hundreds of patients over the years was his superpower. He saved many lives and helped those he could not to die with dignity. The countless letters he received from these patients and their families upon his retirement are a testament to his legacy.
His greatest joy came from his 4 children and 13 grandchildren - and when the Red Sox won the World Series. He shared his pride of his family's accomplishments, big and small, with anyone who would listen. 
Throughout his life, Lee was an avid sports fan - enjoying (sometimes suffering with) the Red Sox and Celtics, Pitt, the Penguins and Steelers. He served as team doctor to Pitt football and Penguins hockey for many years - and passed his love of the teams onto his children and grandchildren. Lee was lucky to spend retirement between Pittsburgh and Scottsdale, AZ, as well as frequently visiting his children and grandchildren. 
For someone who adored eating so much, it is funny that he never knew how to read a menu. You could always find him watching the latest game or MSNBC, which is ironic since he could never figure out how to operate the TV remote. He served as the faithful Tooth Fairy Witch and family birthday card artist and author. Among his favorite people were Ted Williams, Frank Sinatra, Mario Lemieux, and Bill Russell. He enjoyed many golf matches, including 7 holes-in-one, with good friends at Green Oaks CC, Westmoreland CC and around Scottsdale. 
The ultimate gift to Lee was to marry funny, caring, loving Michelle (Zubasic). Over the years, they shared cruises, trips to Barcelona, England, and Italy - and treasured family holidays and trips to Hilton Head, Cape Cod and Bethany Beach. They loved the simple pleasure of taking in a movie and grabbing an early dinner. They are luckier than most to have had 57 years together. 
He is survived by Michelle, brother Allan (Nancy), and loving children, Lynne (Brian) Shine of Buffalo, NY; Amy (Mark) Brumbaugh of Oakmont, PA; David (Beth) Dameshek of Encino, CA; and Debbi (Eddie) Francl of Elgin, IL. His 13 grandchildren all had the wonderful opportunity to know and love their Pop-Pop, singing and skipping with him. His favorite job was to dance and sing them to sleep as babies. As they grew, he loved playing games and watching movies & sports with them.
Pop-Pop was much-loved and his memory will be a blessing - he will be sorely missed. We hope wherever he is now, there is a full cup of hot decaf coffee - and no cinnamon in sight. 
Services were held privately with his family.
Donations in Lee's memory may be made to the Leukemia & Lymphoma Society of Western Pennsylvania (https://givenow.lls.org/give/HLD).
Arrangements entrusted to Ralph Schugar Chapel, Inc., family owned and operated. www.schugar.com
Condolences
Send Condolence
Today's paper brought the sad news of Lee's passing. Though I have not seen Lee for many years, I have nothing but good memories of working with him at old PUH and then later in our careers as officers of the ACMS. He was a great guy and a great doctor, worthy of every accolade he received. And Michelle, originally from Aliquippa as I recall, you worked at PUH and were a head nurse on one of the teaching units. If memory serves me, It was there that you and Lee met and became a lifelong couple. My condolences to you and your family, you've lost a great guy. Ralph Gaudio, Jr. (originally from Ambridge)
By Ralph Gaudio, Jr. M.D.
- July 09, 2023
---
To Michelle and family: I was so sorry to hear of Dr. D's passing. I have so many great memories working for him. He was a treasure. He will be missed.
By Beth an Dennis Driscoll
- July 07, 2023
---
I was a student nurse at Pitt in the mid 70\'s and had the privilege and honor of knowing Dr. Dameshek while doing a rotation on the Oncology unit at Presby. He was so kind to the patients, and an excellent role model for all. He was exceptionally generous with his knowledge and experience, willing to answer any and all questions from the eager students. He will be missed by many. My condolences to his family. May his memory be for a blessing.
By Hilary Stone Martin
- July 06, 2023
---