H.J. "Jerry" Zoffer, Ph.D.

July 22, 2023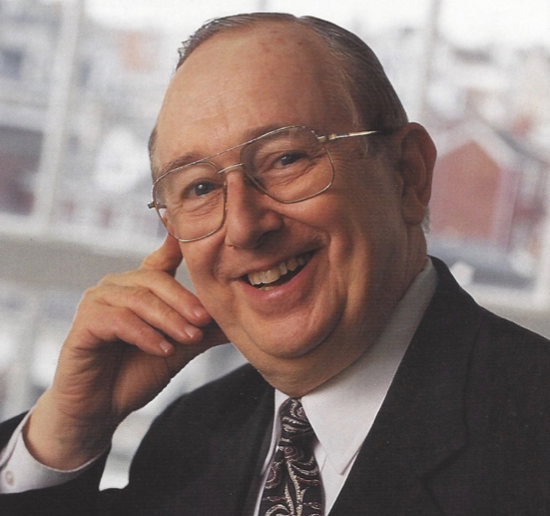 Visitation Information
July 26 2023 - 9:00 am
Ralph Schugar Chapel, Inc., 5509 Centre Avenue, (Shadyside) Pittsburgh 15232

Funeral Information
July 26 2023 - 10:00 am
Ralph Schugar Chapel, Inc., 5509 Centre Avenue, (Shadyside) Pittsburgh 15232


H.J. "JERRY" ZOFFER, Ph.D: The Dean of the University of Pittsburgh's Katz School of Business for 28 years from 1968 to 1996 and a member of the faculty for 67 years until his retirement in 2020, died peacefully on July 22, 2023, surrounded by family. It was a day short of his 93rd birthday. During Dr. Zoffer's long tenure as Dean, the Katz School surged in its offerings and its renown, taking its place among the highest ranked business schools in the country; re-establishing an undergraduate business college; inaugurating a dedicated building on the former site of Forbes Field; entering into innovative partnerships in the 1980s and 1990s with the International Management Center in Budapest and the Czech Management Center in Prague; and establishing several new dual degree programs with other faculties at Pitt. In 2016, Pitt's business school established the H.J. Zoffer Chair of Leadership and Ethics to honor his long and distinguished years of service in teaching, administration, and research and writing.

Dr. Zoffer's career in academia and business was marked by numerous leadership positions and accolades. In 1986 he was selected as Man of the Year in Education by Vectors-Pittsburgh. He was President both of the American Association of University Administrations (AAUA) and of the American Assembly of Collegiate Schools of Business, after serving in a variety of board and committee leadership positions in both organizations. He also served on the Board of Directors of Oliver Realty, Penn Traffic Company, Eckstein Company, Pennwood Savings Bank, Red Bull Inns of America, various Emerald Funds (Growth, Bank and Finance, and Technology), and The Enterprise Corporation.

Dr. Zoffer was the author of a number of articles and books on subjects as diverse as individual and group decision-making under risk, the social responsibility of business, continuing education for managers, business ethics, corporate risk analysis, accounting education, and improving institutional credibility. His articles have been published in such journals as Management Review, Academy of Management Review, Management Accounting, the Journal of General Management, and Corporate Governance.

Dr. Zoffer gave generously of his time and talents as well to the broader community, serving as a board member to various civic organizations, including his religious congregation Temple Sinai of Pittsburgh (where he is a past President), the Three Rivers Arts Festival, the Travelers Aid Society of Pittsburgh, the Epilepsy Foundation of America (Allegheny chapter), the David Berg Foundation, and the University Club of Pittsburgh (where he is a past President).

Those who know Dr. Zoffer personally and professionally will recognize him as having immense joie de vivre and being tireless in his pursuit of professional excellence, faithful service to the community, and the well-being and enjoyment of his family and friends. He was an avid collector of art and a devoted patron of the performing arts, including the Pittsburgh symphony, ballet, and opera, and theater in New York.

He is survived by his children Gayle (David MacNaughton) of Minneapolis and Bill (Caryn Zimmerman) of Chapel Hill; his brother Joseph of Pittsburgh; his beloved grandchildren Josh, Emily, and Mollie; his long-time partner Sorel Berman; and many dearly loved nieces, nephews, and cousins in different generations. His wife, Maye Rattner Zoffer, pre-deceased him.

Services at Ralph Schugar Chapel, Inc., 5509 Centre Avenue, Shadyside on Wednesday, July 26, 2023 at 10 AM. Visitation one hour prior to services (9 AM - 10 AM). Interment New Light Cemetery. Call the funeral home at 412.621.8282 for access to the zoom link for virtual services.

In lieu of flowers, the family suggests contributions to the University of Pittsburgh General Scholarship Fund or to Temple Sinai of Pittsburgh. www.schugar.com
Condolences
Send Condolence
Dearest Gayle, What a life he lived! So clear you are your father's daughter! I only met your father a few times, but I feel like I knew him — through the stories you told, the anecdotes you shared, and through the love that poured out of you when you spoke of him. I am truly sorry for your loss. May his memory be for a blessing. Love always, Shira
By Shira Saperstein
- August 18, 2023
---
My life and that of my family was forever changed for the better when, purely by chance, Jerry asked if the seat next to mine was taken at the Fairmont Hotel in San Francisco, where the annual deans meeting was being held. He shortly thereafter invited me to join him as his Associate Dean at Pitt's Graduate School of Business. He made a compelling case that these native New Yorkers (my wife Carol and I) could not resist. My family and I grew and prospered in Pittsburgh, for which we are endlessly grateful.
By Andrew R. Blair
- July 26, 2023
---
I'm sending prayers for understanding and healing to your entire family, Gaye and David. You have our heartfelt sympathies and empathies.
By Lynn Ellis
- July 26, 2023
---
To Joe, Sorry for your loss.
By Steve Baron
- July 26, 2023
---
Jerry Zoffer believed that the teaching of ethics and leadership were core to business education. Throughout his incredibly long tenure at what became Katz (under his deanship), he supported efforts to keep ethics part of the core and to develop the resources to support programming and research in this area. It was not an accident that Pitt was a place where academics like William C. Frederick and Donna Wood, world innovators in the study of corporate social responsibility, could flourish while he was Dean. Jerry was quick to praise and often preferred to keep harsher criticism, even when warranted, to himself. Even when things did not go his way, he was always ready to try again, to figure out how to make the best of a situation, to deal with uncertainty with optimism. He recognized irony, and Catch-22 situations, and the sometime impossibility of getting consensus, not to speak of things done in a community of independently driven people. And he had a much appreciated dry sense of humor that colored his comments on life in business academia, even as he pushed Katz forward. Our School was far better for his efforts.
By Barry Mitnick
- July 26, 2023
---
Dear Jerry: You have been an inspiration to so many of us at Pitt. When I met with you during my campus visit, you asked me one important question: How do I see ethics and its role in our work environment? Our conversation was so meaningful and memorable. Since then, every time we would see each other, we would invariably chat for several minutes. Your views would always be so cheerful and unlifting. You never hesitated to share personal stories. Whenever you took your vacations, you would provide a preview and then an epilogue. You were always willing to take on problems that others might find too daunting. I remember you and Prof. Saaty training negotiators for the Israeli-Palestinian negotiations. Later you tried to propose solutions for the vexing Kashmir problem, even though I warned you it would be easier to climb Mt. Everest. In all of the above, I saw you as an eternal optimist, problem solver, friend, and cheerful soul. Although we will miss your physical presence, the impressions you have left on us will remain eternal and guide our lives. Jerry, stay safe and have fun wherever you now are! Best, Venkatesh
By R Venkatesh
- July 26, 2023
---
Dear jerry You have been my mentor and a role model for me for years. All of us at Katz miss you.
By Pandu R Tadikamalla
- July 25, 2023
---
I am thankful for the leadership that Jerry provided to our school and grateful for all of the time and effort he personally devoted to mentoring me. Shortly after he retired as Dean, he chaired a faculty committee that hired me, and immediately stepped up to mentor me in the job. For many years, he was so generous with me in sharing his wealth of experience and in taking me to lunch (at his favorite lunch spot, the University Club!) or having me over to dinner. These were not "free" meals, mind you, as he always came with a list of action items and concerns that he had about our work and my personal and professional development. We would usually sit for a few hours until we covered everything. There was one constant theme in all our meetings, which is that the good of the school and the good of the University always takes precedence over our individual concerns and interpersonal conflicts. While today is a sad day, I am also taking time to celebrate a lifetime of leadership and service. Thanks Jerry!
By Ray Jones - Clinical Professor of Business Administration - Pitt Business
- July 25, 2023
---
It was truly a privilege-pleasure-honor to meet, work with, and spend time with Jerry. He was truly full of life, with a unique zest (that included a true love of food) and a literally unlimited desire to be with people, to learn from them, and to live life to its absolute maximum. Jerry was truly an extraordinary human being. I send my warmest regards and deepest condolences to his family.
By Amos Guiora
- July 25, 2023
---
I mourn the loss of my dear friend, Jerry Zoffer. He cannot be replaced in my heart.
By Sophie Gerber
- July 24, 2023
---
I want to express my heartfelt sympathy to the Zoffer family on the passing of beloved Jerry Zoffer. We would meet on occasion at performances of the Pittsburgh Symphony and Pittsburgh Opera. I had the pleasure of meeting with him in his office at Mervis Hall. We talked on the phone many times. He was a guest speaker at the Pittsburgh Alumni Association luncheon series at the William Penn Hotel. He was a great inspiration to me!!
By Richard Gordon
- July 24, 2023
---
I will be forever grateful to Jerry for having co-chaired the Search Committee that identified my candidacy for the Pitt position of Senior Vice-Chancellor for the Health Sciences and Dean of the School of Medicine, allowing me the opportunity to establish a career here that has been rewarding to me beyond measure. Moreover, during my recruitment in 1998, Jerry introduced me to a great Italian restaurant, thereby reassuring me that survival in Pittsburgh would not only be satisfying, but altogether delightful! Art Levine
By Art Levine
- July 24, 2023
---
Throughout the almost 60 years of knowing Jerry, I had the privilege to witness the very positive impact he had on the lives of hundreds of people. He was a person of great wisdom, kindness, and possessed many other admirable qualities. He wiil be missed and long remembered. My heartfelt condolences to Bill, Gayle, the rest of the Zoffer family and Sorel.
By Ronda Kopchak
- July 24, 2023
---
Jerry is remembered as a wonderful leader and good friend. My sincere sympathy to your family.
By Jim Craft
- July 24, 2023
---
Our heartfelt condolences to the entire Zoffer family. Jerry was a wonderful person, a dear colleague and personal friend to me, my wife Elfriede and our son Felix. He was a champion among champions in the field of business and leadership and I am humbled to be the Zoffer Chair and continue his important work as best I can. His smile, his wit, his love for good food and his passion for theater (he came to see Felix in his school play!) will always be cherished in our home! Keep smiling in the great beyond Jerry!
By CB Bhattacharya
- July 24, 2023
---
My condolences to the Zoffer family and Sorel. Over a 72 year period, I watched him overcome diversity and humbly accept honors. About 1950, one of our fraternity friends predicted that Jerry would be successful as a parent, a professional and a friend. Jerry certainly fulfilled that prediction.
By Eugene Fram
- July 24, 2023
---
Goodbye to a dear, sweet, funny man. You will be missed-
By Lynn & Jim Baske
- July 23, 2023
---
Dear Jerry, you are missed. Love, Luis.
By Luis Vargas
- July 23, 2023
---