Richard K. Rubinoff

October 26, 1934 - August 15, 2023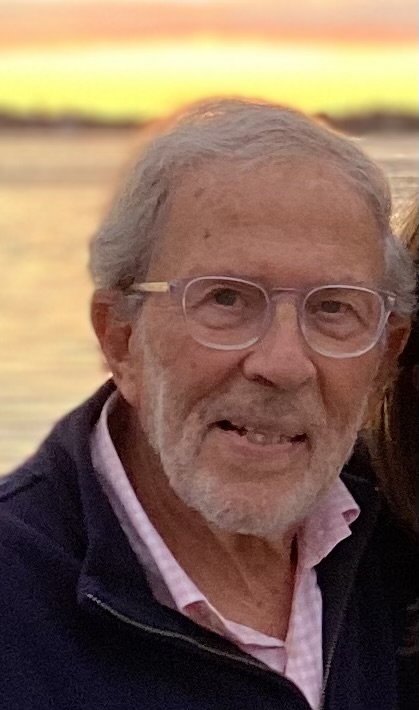 Visitation Information
August 17 2023 - 12:00 pm
Rodef Shalom Temple, 4905 Fifth Avenue (@ Morewood) Pittsburgh 15213

Funeral Information
August 17 2023 - 1:00 pm
Rodef Shalom Temple, 4905 Fifth Avenue (@ Morewood) Pittsburgh 15213


RICHARD K. RUBINOFF: October 26, 1934 - August 15, 2023

Richard (Dick) Rubinoff, 88, founder of The Rubinoff Company, died at home surrounded by his family on August 15, 2023. Beloved husband of 40 years of JoAnne Rubinoff, devoted father of Amy Rubinoff, Caryn Rubinoff (Craig Dunham), Michael Rubinoff (Donna Snow), and Dan Rubinoff (Joice Davis). Loving grandfather of Roy, Anna and Erica Faigenbaum, Max and Melina Dunham and Madeline and Richard Rubinoff. Loving step-father to Elizabeth Talenfeld (David Melton) and Greg Talenfeld (Melanie Rock) and grandfather to Haley Hoffman (Collin Frank), Jesse Hoffman (Federica Pauli and Lula and Esme Talenfeld. Predeceased by his sister Rita (Sandy) Reichlin and survived by his sister Marcia (late Gordon) Rosenthal.  

A Pittsburgh native and graduate of the Kiski School and the University of Pittsburgh, Richard was dedicated to his family first and to his development company which fulfilled his lifetime ambition to make Pittsburgh a better place. A pioneer in the redevelopment of industrial sites including Washington's Landing and Summerset at Frick Park, Richard was instrumental in their transformation into thriving places to live and work. 

Services at Rodef Shalom Temple, 4905 Fifth Avenue (at Morewood) on Thursday, August 17, 2023 at 1 PM. Visitation one hour prior to services at Temple, (12 Noon - 1 PM). Interment Beth Shalom Cemetery. Contributions may be made to a charity of the donor's choice.  

Arrangements entrusted to Ralph Schugar Chapel, Inc., family owned and operated. www.schugar.com.



Condolences
Send Condolence
My sincere sympathy to the entire family. Dick taught me so much and was a such a good friend to me. I think of him often and how he took me under his wing at Buncher's from way back on Shore Avenue and the scrap business to the real estate business on Forward Avenue. I remember how proud he was of all his children. May you all continue in his ways.
By Ruth Hoffman Neff
- August 19, 2023
---
JoAnne, my sincerest sympathy to you and your entire family on Richard's passing.
By Rhoda Barnett Gefsky
- August 19, 2023
---
My condolences for your loss.
By Patrick Santillo
- August 17, 2023
---
My sincerest condolences to the Rubinoff family and to Lee Rosenthal, a most devoted nephew.
By Anita Brody
- August 17, 2023
---
I want to express my sympathy to the Rubinoff family on the passing of Richard. I met him in 1978 at the Butcher Company office on Forward Avenue when he was the son-in-law of Jack Buncher, a prominent developer of industrial parks in Southwestern Pennsylvania!
By Richard Gordon
- August 16, 2023
---