Jack Berkovitz

August 21, 2023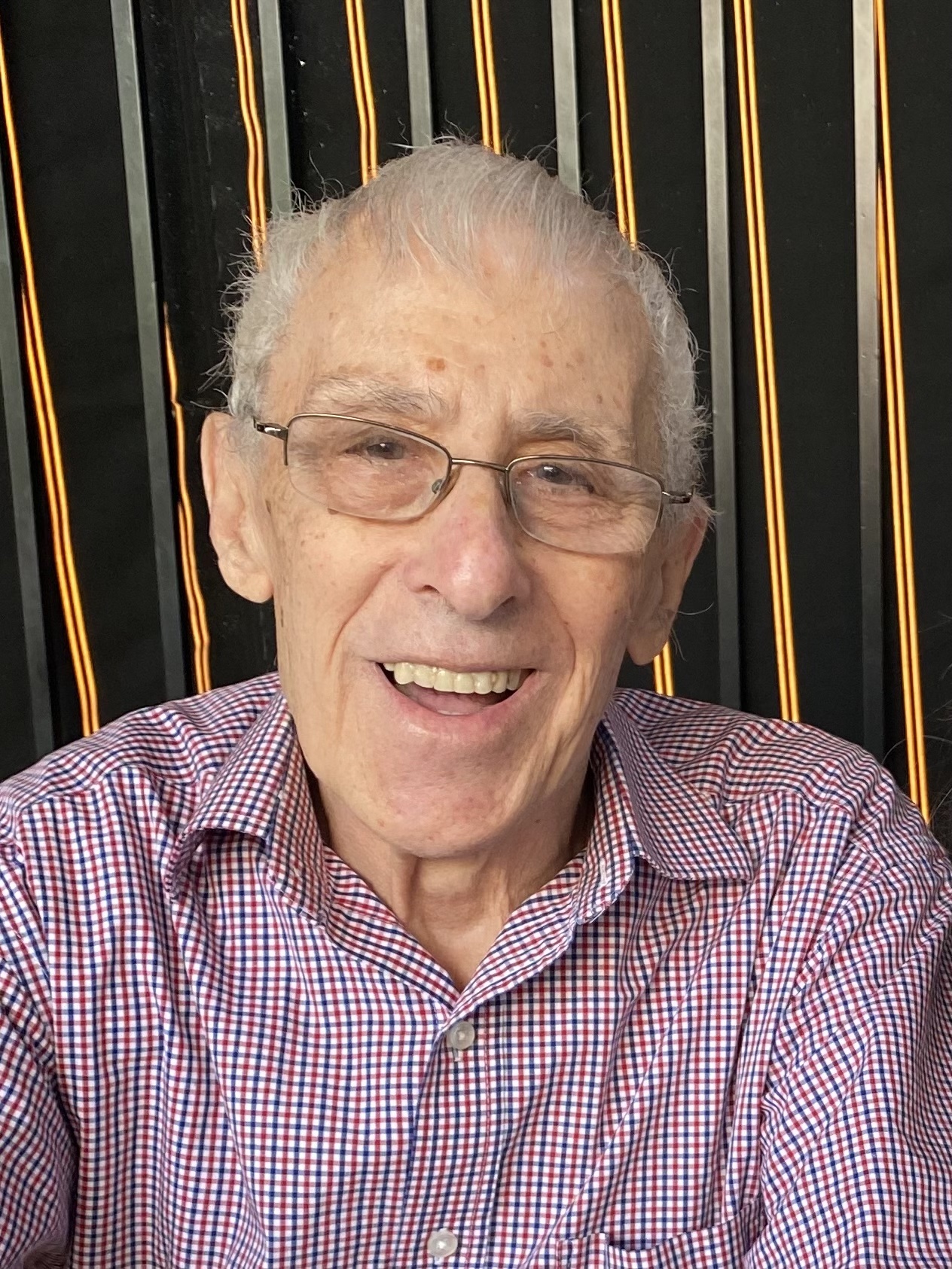 JACK BERKOVITZ: Died peacefully on August 21, 2023. Born in Pittsburgh in 1930, he attended Schenley High School until he was 15, but, in 1945, his family moved to Los Angeles. He graduated from Roosevelt High School in Los Angeles in 1947. At the age of 19, Jack returned to Pittsburgh to visit relatives and friends and met Phyllis Goldman. After knowing each other for only three weeks, they married and remained married for almost 71 years, until Phyllis's death in 2021. Jack became a jeweler and business owner and did not retire until the age of 91.  Jack had many passionate interests. He was a gifted amateur musician, playing the clarinet and, in later years, the recorder. He loved many genres of music but especially classical music, attending concerts, listening to recordings, and reading about composers and musicians. He became an avid skier and bicyclist and organized long distance bike trips that attracted significant numbers of other local cyclists. He was fascinated by the technological advances that he witnessed during his lifetime, learning to use technology personally and reading about tech companies. He surprised his family by his awareness of several cutting-edge innovations long before they became popular, including YouTube and Google. He was an autodidact, who also loved history, politics, and sports. Jack was a deeply caring person, who felt great pleasure in helping those in need. His focus was on individuals, whom he would help for long periods of time in whatever way he could. He was a jokester, with a wicked sense of humor, which was outrageous at times, and he had a playful nature, which found expression in his interactions with children and dogs. He was fearless in teaching young people to drive and gave many their first driving lessons. Jack was a highly independent and unique individual who was loved dearly by his family and friends and will be missed greatly. In addition to his wife, Jack was predeceased by his infant son Lee and his brother Martin. Jack is survived by his daughter Darlene Berkovitz (Robert Zinn); his grandchildren Andrew Zinn and Eleanor Zinn; his brother-in-law Murray Goldman (Marg Goldman); his nieces Aida Berkovitz, Trista Berkovitz (Stephen Pegors), Lisa Van Nostrand (Thomas Van Nostrand), Amy Dyson (Peter Dyson); beloved great-nieces and nephew, cousins, and devoted friends. The burial was private, and a memorial celebration of his life will be held on October 1, 2023, at 11:00 AM at the Jewish Community Center in Squirrel Hill. In lieu of flowers, donations can be made to the Pittsburgh Symphony Orchestra, 600 Penn Avenue, Pittsburgh, PA 15222. Arrangements entrusted to Ralph Schugar Chapel, Inc., family owned and operated. www.schugar.com 

Condolences
Send Condolence
Jack was my favorite person in the family. My visits to Pittsburgh as a child are some of my best memories. Jack was truly one of a kind. God bless his soul and may be rest in peace.
By Sky Asrael
- September 24, 2023
---
Oh, my Darlene, Robert, Andrew and Eleanor. I was behind on my reading these obituaries thus late in sending my condolences. My deepest condolences to you and everyone who knew and loved him. I am one more who always remembered your father and grandfather as a super fun father of one of my dear friends. He always knew how to inspire the giggles out of us as children. He was one of the very few fathers in the 1960s-early 1970s who wanted us to call him by his first name. He and Phyllis (RIP) were a super cool, ahead of their time couple! I will never forget how he took us go-carting. For many of us, it was our first time.That was an extraordinary adventure for us urban kids back in the late 1960s maybe 70s?days. He was truly a blast! May both Jack, rest in peace and Phyllis, rest in peace knowing they showered a huge light of love on our Squirrel Hill/PointBreeze/Shadyside neighborhood throughout their lifetimes. May the memories of their lives be an inspiration and blessing of kindness and service to all who were fortunate to meet or have them in their lives. I am one of the grateful ones who were blessed to know them in my formative years.
By Beth Paransky
- September 14, 2023
---
For Darlene and family, I was saddened to learn of your loss of your beloved father, Jack. Your father was a first cousin to me and I have fond memories of times I saw him while growing up in Pittsburgh. His mother, Bessie was my aunt and sister to my mother, Anna Cohen. Jack and his wonderful wife, Phyllis were very special and kind people. I am thinking of you at this time and send you my thoughts and prayers at this sorrowful time.
By Rebecca Jackson
- August 27, 2023
---
Jack was one of a kind. I remember when you stayed with us for a simcha Jack managed to find a bicycle and cycled all over Toronto on his own. My mother was one of his many admirers and loved him. That would be Auntie Rosie. Darlene you were there as well with your mom .He will be missed by many. condolences Phyllis.
By phyllis stone
- August 25, 2023
---
I remember Jack from when I was a young kid growing up. He was a wonderful guy!
By Gary Jackson
- August 24, 2023
---
Please accept my sincere condolences. I was one of those people who took part in Jacks private rides both in Ohio and from DuBois to Lock Haven. The routes he chose were beautiful and he was a delightful and supportive character. In short he was one hell of a nice guy and he will be sorely missed!
By Mark Spear
- August 24, 2023
---
Our Deepest Sympathy Jack was a wonderful person lots of Memories
By Elias Family
- August 22, 2023
---