Ben Simon

August 22, 2023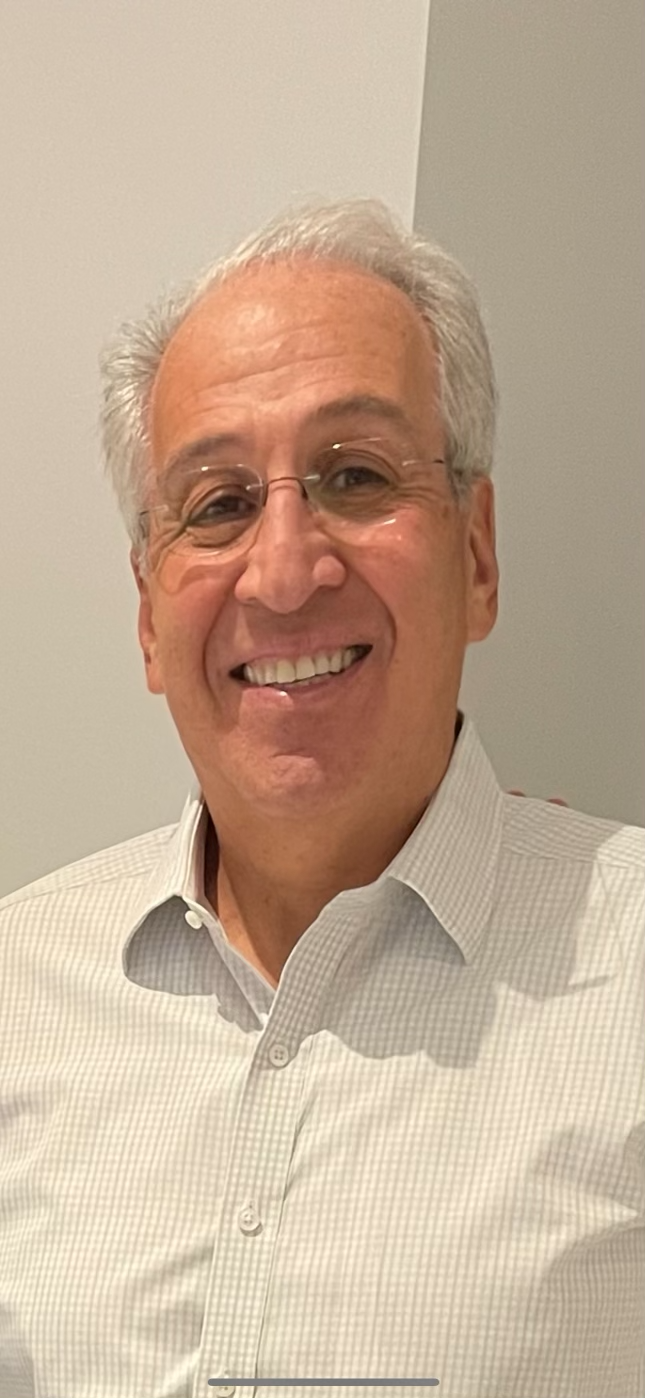 BEN SIMON: It is with heavy hearts that we announce the sudden passing of Ben Simon on Tuesday, August 22nd, 2023, at the age of 67. He leaves behind a legacy of love, kindness, and cherished memories that will forever live on in the hearts of those who knew him.

Ben is survived by his loving wife, Joanne, and his devoted children, Mark and Samantha, and Zachary, who were not only his pride and joy but also his closest friends.
As an adoring grandfather to Sloane, Summer, and Willa Simon, Ben's eyes would light up with joy in their presence.
In addition to his immediate family, Ben leaves behind his brother, Sandy and Nancy Simon, who shared a special bond. He is also survived by Jimmy and Ilene Ross, Tony and Karen Ross, as well as numerous Ross and Simon nieces, grandnieces, and nephews, all of whom held a special place in his heart.
Ben was the beloved son of the late Rudolph and Marian Simon, and the adored son-in-law of the late Kenneth and Claire Ross.
Throughout his life, Ben touched the hearts of many with his kindness, generosity, and unwavering love for his family. He will be remembered for his laughter, his kindness, and his ability to bring people together.
The family requests that donations be made to Remember Rebuild Renew c/o Holocaust Center of Pittsburgh, 0 Woodland Road, 15232, a cause close to Ben's heart.
Services and Interment Private. Arrangements entrusted to Ralph Schugar Chapel, Inc., family owned and operated. www.schugar.com
Condolences
Send Condolence
Joanne and Family! So sorry for your loss. Thinking of you and the family at this difficult time
By Lori & Rick Taper
- September 03, 2023
---
I just read of Ben. I grew up with him and worked, at Gordon's for him. He was such a nice person with a great smile and, laugh. So sorry to his loved ones . Rip Bengi ….
By Ivy Coffey
- August 31, 2023
---
How sad to read of Ben's death. He was such a warm and gentle man. His memory is truly a blessing.
By Ronna Harris Askin
- August 28, 2023
---
Ben will be missed. He was alwayss good person, back to Sunnyside.
By Jeffrey Linder
- August 27, 2023
---
Extending my deep sympathy to Joanne and her family.
By Ruth Schachter
- August 27, 2023
---
Ben and I went to High School together and we also where in AZA together.I last saw Ben at our High School reunion and I will always remember his smile and thoughtful words. He will always be remembered as a Great Friend.
By Jack Cohen
- August 27, 2023
---
So so sorry for your loss of your beloved Ben, may his memory always be for a blessing.
By Micki and Norman Massry and family
- August 27, 2023
---
Fond memories of Ben growing up and visiting family in Homestead. He will always be in our hearts!
By David and Marsha Girson
- August 26, 2023
---
I remember Benjy from school. Always a nice fellow. My condolences his family.
By Carol Rosen
- August 26, 2023
---
This is a childhood friend from Stanton heights and Peabody days . I heard the news of the sudden passing of Ben from Arnie R . Ben was remembered fondly by a small group of people that I have remained in contact with , Bruce Gerson , Jeff Gordon and David Buncher and we had some terrific memories of our friend - Ben !! R I P - mr Stanton heights , from b nai Israel basket ball and baseball at Stanton heights , you left a great and long lasting mark on many !! Mitch haber ..
By Mitchell Haber
- August 26, 2023
---
My deepest sympathy to the family and friends of Ben.
By Linda Reifman Hrabar
- August 26, 2023
---
So very sorry for your loss. Knew Benji over several years and my thoughts and prayers are with his family. May he RIP.
By Lynne Lehrer
- August 26, 2023
---
My sympathy to you all on the loss of Ben. He was fine man and gentle soul. I remember his kindness at Gordon's and Westmoreland. He had a wonderful way with people and a wonderful smile. May his memory be a blessing.
By Ellie Bahm
- August 26, 2023
---
I was so saddened to hear of Bens passing , what a great guy he was . Always smiling great laugh and sense of humor. May His great Name be blessed forever and to all eternity. Blessed and praised, glorified, exalted and extolled, honored, adored and lauded be the Name of the Holy One, blessed be He. Amen Miss Ya Friend
By PHILLIP NOVAK
- August 26, 2023
---
Sending our most heartfelt sympathy to the entire family.
By Shereen and Paul Rosenberg
- August 26, 2023
---
My deepest sympathy on the loss of such a wonderful person. May his memory be a blessing.
By Sandy Lebovitz-Golomb
- August 26, 2023
---