Helen S. Azen

September 1, 2023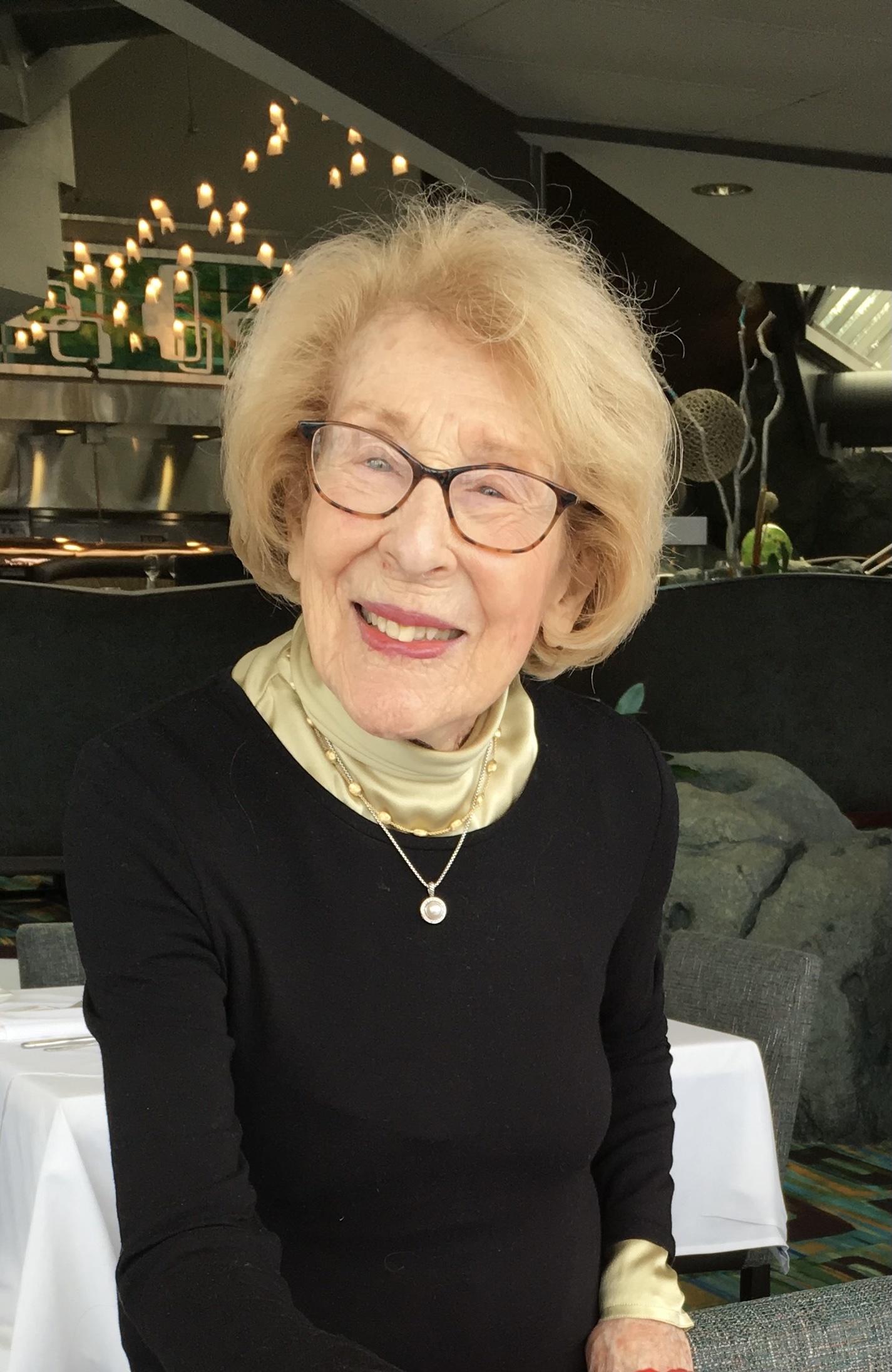 Funeral Information
September 7 2023 - 1:00 pm
Ralph Schugar Chapel, Inc., 5509 Centre Avenue (Shadyside), Pittsburgh, PA 15232


HELEN AZEN: In Loving Memory of Helen Azen (Mimi).

Helen Azen, lovingly known as Mimi by her family and Aunt Helen by countless others, passed away peacefully at the remarkable age of 107, leaving behind a legacy of love, resilience, and unwavering positivity. Her infectious smile warmed the hearts of all who had the privilege of knowing her.

Born in Pittsburgh, raised in Chicago, she returned to Pittsburgh and soon married Harry Azen to become part of the large Azen family of Azen's Furs & Fashions.  

Helen was predeceased by her devoted husband Harry and loving daughter Evelyn Azen Gottlieb. She is survived by her caring daughter, Linda, and four adoring grandchildren, Lauren, Jill, Ethan, and Jordan, as well as nine great-grandchildren who brought immense joy to her heart, Ben, Itai, Aviya, Maya, Hana, Jacques, Gavin, Lisa, and Max.

Throughout her lifetime, Helen nurtured her family with boundless love and wisdom. Her home was a haven of warmth and hospitality, where cherished memories were created around the dinner table. Her positive outlook on life, even in the face of adversity, was a guiding light for her loved ones, instilling in them the importance of hope, kindness, and the enduring power of a smile.

Services at Ralph Schugar Chapel, Inc., 5509 Centre Avenue, Shadyside on Thursday, September 7, 2023 at 1 PM. No Prior Visitation. Interment B'Nai Israel Cemetery. 

In leiu of flowers, contributions can be made to St. Jude's Children Hospital, 501 St. Jude Place, Memphis, TN 38105. www.schugar.com

Condolences
Send Condolence
My mother, Margie Schachter, worked for your parents and had a wonderful friend in Helen. Helen was just a sweet, kind and loving friend to my mother.
By Sandy Schachter Goldstein
- September 07, 2023
---
My condolences to you Linda My mother Margie Schachter worked with Helen and Harry for years. We knew how sweet and kind your mother was. She kept in touch with my mother after Azen\'s closed. Our family loved your mother and we are so sad by her passing1 Sandy Schachter Goldstein
By Sandy Goldstein
- September 07, 2023
---
Helen was a wonderful friend and I have many cherished memories of her.. Though a generation apart we found commonalities and enjoyed being together, playing cards and Rummikub. We loved to lunch and finish with our favorite Gelato. Every time I eat Gelato, I will smile and think her. Her quick smile and fun sense of humor were a joy. Helen will always hold a special place in our hearts. She will be missed by many, but her legacy will live on. My heart felt sympathy to all of her family and friends. Barbara and family
By Barbara Brody
- September 06, 2023
---
Linda and Family , my sympathy for your loss. She held the world in her hands with her wonderful smile and laugh and love of family .
By Jeffrey kaufman
- September 06, 2023
---
She will be forever in my heart. I cherish our friendship, cocktail chats, and will always think of her when I make pumpkin cupcakes💕
By Diane Tierney
- September 05, 2023
---