Sandra "Sandie" G. Brand

September 10, 2023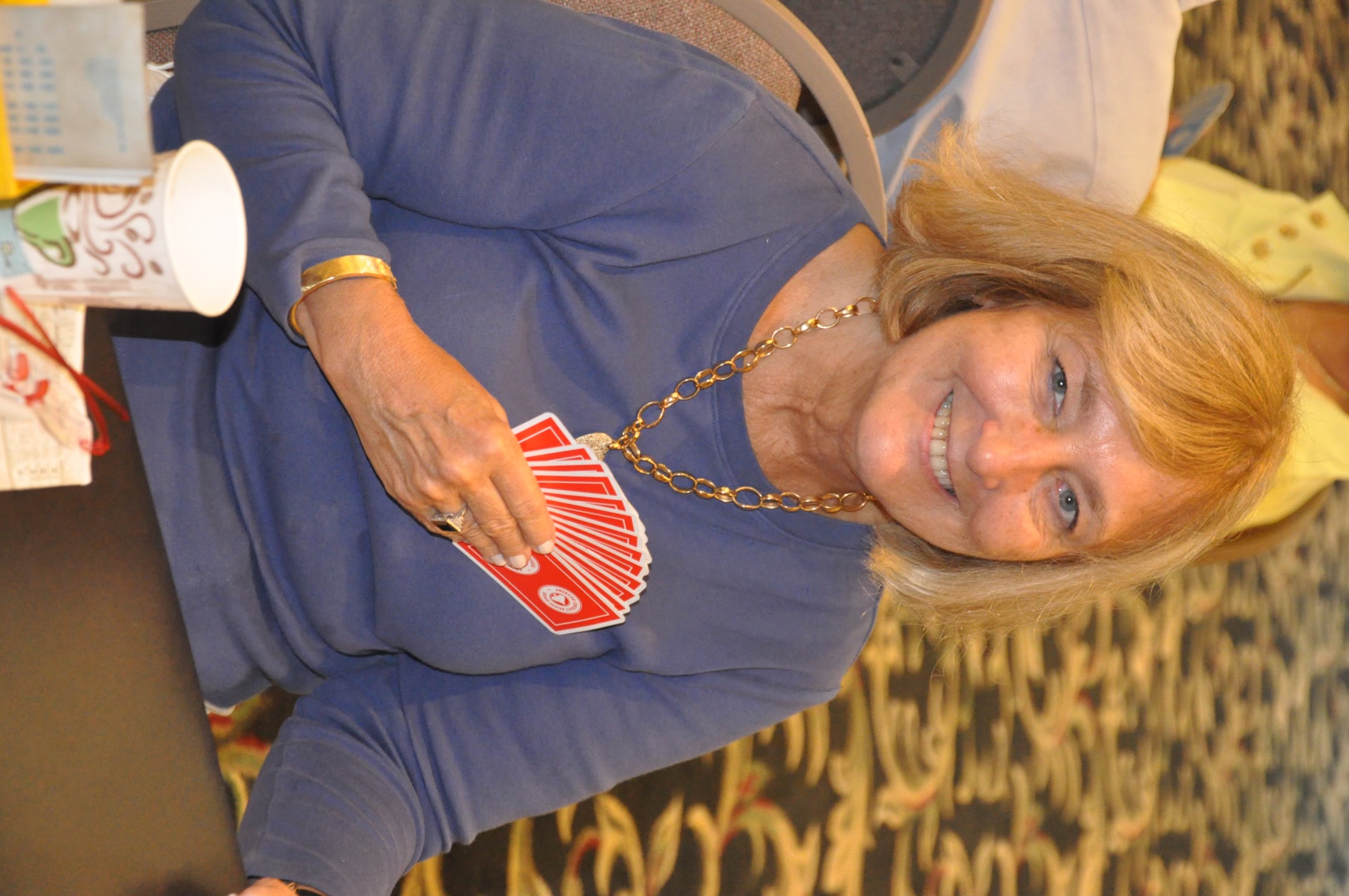 Visitation Information
September 13 2023 - 11:00 am
Rodef Shalom Temple, 4905 Fifth Avenue (at Morewood), Pittsburgh, 15213

Funeral Information
September 13 2023 - 12:00 pm
Rodef Shalom Temple, 4905 Fifth Avenue (at Morewood), Pittsburgh, 15213


SANDRA (SANDIE) G. BRAND: Passed away peacefully on September 10, 2023, surrounded by her loving family. With her deep commitment to family and passion for life, Sandie lived to the fullest. Whether you bumped into her at the opera, on the tennis court, or at the bridge table, you could count on Sandie for the most engaging conversation. Earlier in life, she graduated from Penn State University where she learned to play bridge. An ardent player from then on, Sandie became an esteemed Ruby Life Master, only a few points shy of Gold after her last tournament. She became a medical technologist, worked for JDRF, and held numerous volunteer leadership positions, including membership chair at Rodef Shalom where she made lifelong friends. As a wife, Sandie found comfort and happiness in her husband's sense of humor, his support, and their shared love of travel. They explored picturesque landscapes across the country and fascinating places around the world. She was a fierce advocate and pillar of support for her children and for countless friends and family members who already miss her dearly. Known as Grandmama to her beloved grandchildren, Sandie's greatest joys were watching them swim, develop their passions, and eat Hershey's (smoochie) kisses from her purse. The world has lost an irreplaceable woman who will be remembered for her zest for life, her thoughtful hand-written letters on monogrammed stationery, and her effortless, unfailing love for those she held dear. Sandie is survived by her husband Robert N. Brand; her daughter, Heidi Spear; her son and daughter-in-law, Scott and Christy Spear, their children Elijah, Eve, and Ethan Spear; her sister Jeannie Gurgon; and her niece Megan (Jim) Simpson, their children Ben, Erik, and Alex. Sandie also is survived by Laura Brand, Adam Weene (husband), their children Max, Zoe, and Eli Weene; Leigh and Elizabeth Brand, Gus and Lily Lehmuller, George and Caroline Brand. Services at Rodef Shalom Temple, 4905 Fifth Avenue, (at Morewood) on Wednesday, September 13, 2023 at 12 Noon. Visitation one hour prior to services at Temple (11 AM – 12 Noon). Interment West View Cemetery of Rodef Shalom Congregation. In lieu of flowers, please send donations to JDRF, www.2.JDRF.org, National Council of Jewish Women, ncjw.org, the Cystic Fibrosis Foundation, https://www.cff.org/give-monthly or a charity of your choice. Arrangements entrusted to Ralph Schugar Chapel, Inc., family owned and operated. www.schugar.com


Shiva: Wednesday, September 13 and Thursday, September 14 at Rodef Shalom Congregation from 6 PM to 8 PM.
Condolences
Send Condolence
Dear Bob, Heidi and Scott, I was so sorry to learn of Sandie's passing. You and your family have my sincere sympathy. I have such fond memories of working with Sandie at JDRF. In fact, I was just thinking of her on September 11th. On 9/11/01 we were working on behalf of JDRF and I received an alert that we had to evacuate our downtown office — we were close to the Federal Building and there was concern a plane might target it. I quickly informed the staff of the evacuation procedure; but, Sandie did not want to leave the office, insisting she had a big golf event to prepare for! Just thinking of her response makes me smile. Her memory is a blessing. I now live in Chapel Hill, NC, or I would have beenat Temple today. With fond regards, Claralyn
By Claralyn Phillips
- September 13, 2023
---
Sandie's passing is a huge loss to me personally, and for the entire city of Pittsburgh. Stu and I send our most sincere condolences to her family. Your loss is immeasurable.
By Rowna Sutin
- September 13, 2023
---
Sandie was much beloved by my family and was a pleasure to work with on the Board of Women of Rodef Shalom. She was very supportive to me and my daughter as well. Her enthusiasm and joie de vivre will be missed. The world is lesser without her.
By Gail Lefkowitz
- September 13, 2023
---
Sandie was a friend to everyone who knew her. Her passing is a great loss to all. It will be a less sunny world without her.
By Marilyn Meltzer
- September 13, 2023
---
So sorry for the loss of my friend Sandie. We have worked closely on the East Wind Symphony Band event at Temple. My sincere sympathies go out to Scott Heide and the family. May he memory be a blessing to the family. Tim Litman
By Tim Litman
- September 12, 2023
---
It was always a pleasure to encounter Sandie both at and away from the bridge table. My thoughts are with her son and her daughter and her many friends. May her memory be a blessing. Richard
By Richard S. Zack
- September 12, 2023
---
Sandi was one of my very favorite people. I am in total shock. I am going to my daughter's in NY for holidays. I won't be here to honor her passing. I am so sorry. Sandi will be missed. Love, Barbara Abraham
By Barbara Abraham
- September 11, 2023
---