Peter Paul Neft

September 26, 2023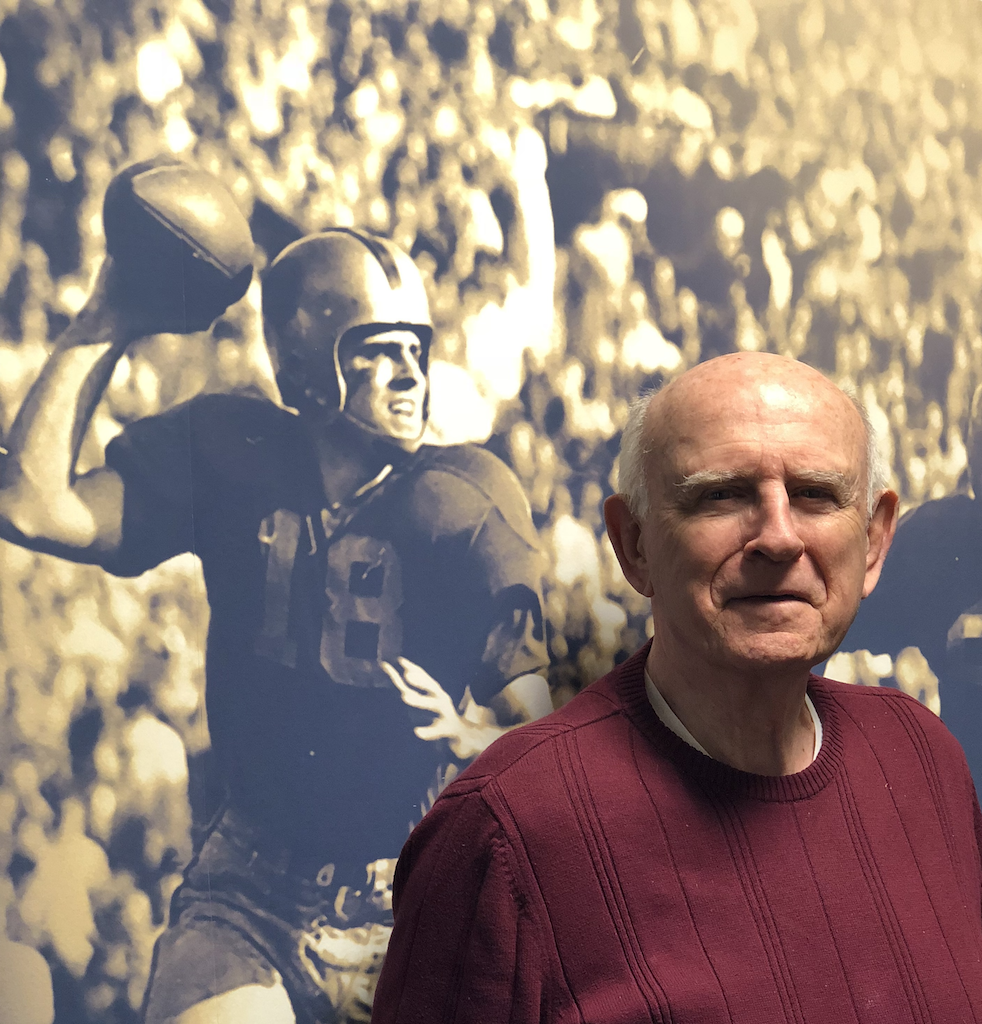 Visitation Information
October 1 2023 - 1:00 pm
Ralph Schugar Chapel, Inc., 5509 Centre Avenue, (Shadyside) Pittsburgh 15232

Funeral Information
October 1 2023 - 2:00 pm
Ralph Schugar Chapel, Inc., 5509 Centre Avenue, (Shadyside) Pittsburgh 15232


PETER PAUL NEFT: 89 of Pittsburgh, PA., passed away on September 26, 2023. He was born April 22, 1934, in Sharon, PA, son of Alvin Neft and Thelma L. (Gross) Neft. 

Pete is survived by his wife of 69 years Barbara Neft, son Bob Neft, daughters Lauren Jacobson and Cynthia Starr; grandchildren Brandon Starr, Ashley Jacobson and Justin Jacobson; nephews Martin Wnuk and Benjamin Yahr and son-in-law Tom Wyse, Jr. and daughter-in-law Fermina (Santana) Starr.

Peter served as Captain in the Air Force Reserves. He was quarterback for the University of Pittsburgh and led the team to the 1956 Sugar Bowl.  He also was quarterback for the British Columbia Lions in the Canadian Football League.  He was inducted in the Jewish Sports Hall of Fame of Western Pennsylvania. He was an avid golfer and loved outdoor activities of fly fishing.

He was known for his warm smile, always having a story to tell and for his easy-going, jovial, fun-loving spirit and easy laugh. He loved life and all who shared time with him. 

His greatest love, however, was his family. He was fiercely committed to them and loved supporting, and spending time with them, traveling, attending sporting, musical and academic events. He also loved his grand-dogs Scott and Runner and his grand-bunnies, Nutmeg and Bebe Moon.

Services at Ralph Schugar Chapel, Inc., 5509 Centre Avenue, Pittsburgh, PA 15232 on Sunday, October 1, 2023, at 2 PM. Visitation one hour prior to services (1 PM - 2 PM). Interment Private. In lieu of flowers contributions may be made to: UPMC Alzheimers Disease Research Center, Attn: Leslie Dunn, MPH, ADRC, Administrator, University of Pittsburgh, UPMC Montefiore, Four West, 200 Lothrop Street, Pittsburgh, PA 15213-2582. www.schugar.com
Condolences
Send Condolence
Bob and family, I was so sorry to hear about the passing of your father. It is a sad time when you lose a parent, but remember, they are with you always in everything you do. You have my deepest sympathy.
By Michele A. Margie
- September 28, 2023
---
Sending love and our most sincere condolences to Barbara, Bob, Lauren and Cynthia and families. Our hearts are broken. Pete was a kind, loving man, a role model husband and father! He will be greatly missed. It was our honor to know him. May God bless you all during this most difficult time. Fond memories of Pete forever in our hearts.
By Harry and Alison Sherman
- September 28, 2023
---
Our thoughts and prayers are with the Neft family during this sad time With deepest sympathy,
By Gerard and Agnes Urmson
- September 27, 2023
---