Leslie "Les" Dukehart

October 9, 2023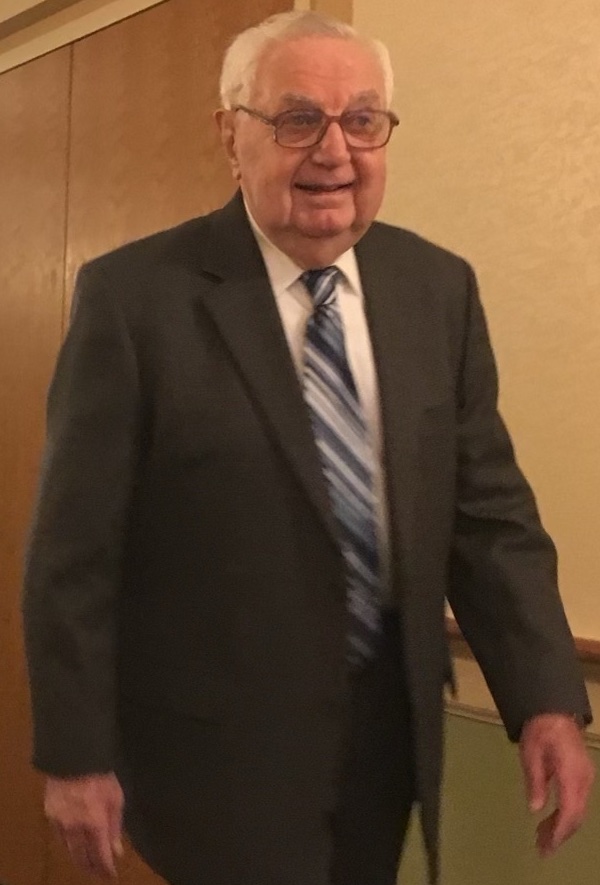 Visitation Information
October 12 2023 - 1:00 pm
Ralph Schugar Chapel, Inc., 5509 Centre Avenue (Shadyside), Pittsburgh, PA 15232

Funeral Information
October 12 2023 - 2:00 pm
Ralph Schugar Chapel, Inc., 5509 Centre Avenue (Shadyside), Pittsburgh, PA 15232


LESLIE "LES" DUKEHART: On Monday, October 9, 2023. Beloved husband of the late June Whitehill-Dukehart. Loving father to Richard Dukehart of Pittsburgh and Karin Dukehart of Denver. Grandfather to Jamie, Alyssa, Zachary and Justin Westwood. Also great-grandfather to Hannah, Maven, Luca, Maxwell, Ember, Fiona, Lily, and Grace. Also survived by loving partner Iris Walker and dear friends and cousins Erwin and Stephanie Greenberg. Leslie was a fixture in the Home Improvement Industry for over 75 years. He was an avid golfer and skier. He also enjoyed playing gin and poker, and was well known at the local casinos. Leslie was very generous and the life of the party. He will be truly missed. Services at Ralph Schugar Chapel, Inc., 5509 Centre Avenue, Shadyside on Thursday, October 12, 2023 at 2 PM. Visitation 1 PM to 2 PM. Interment private. Family owned and operated. www.schugar.com 

Condolences
Send Condolence
So sorry about the loss of your Dad Rick. We know how much close and care Him. Our sincere condolences and prayers!
By Michael and Gioco Beckett
- October 14, 2023
---
I have wonderful memories of your dad. I loved watching our parents together. He will be missed.
By Vicki Katz Lynch
- October 14, 2023
---
Sincere condolences to you Rick, Karin and family. Sending much love at this most difficult time.
By Dave and Karen Verbanick
- October 14, 2023
---
My late father Max Singer was a close friend and associate with Commonwealth Heating and Plumming. I well remember Les at my parents home while growing up. Dad died in 1994. My condolences. singerjerry@yahoo.com
By Jerry Singer
- October 13, 2023
---
Karin / Rick and family, So sad to hear this news. What a long and special life he lived. None the less, I know how much you all will miss him. I wish you peace and fond memories in this difficult time.
By Mark Rubenstein
- October 12, 2023
---
Rick, Karen and family , I am very sorry for your loss… my heartfelt sympathy as you say good bye today .💔 Les was a gift to all who knew him and his loving fun spirit will be greatly missed….. . Sending Much Love 💕💕💕💕
By Donna Carr
- October 12, 2023
---
Our cousin Leslie was a warm and gentle man, always with a smile. He and our Dad shared a lifetime of memories and were like brothers. Our thoughts are with you Rick and Karen. We are so glad we all got to be together at the family reunion this past April...
By Madge Paterson & Wendy Greenberg
- October 11, 2023
---
Heartfelt condolences to you and your family Rich during this difficult time..
By Jeffrey Lipsitz
- October 10, 2023
---
Iris, my sincere sympathy to you on the loss of this outstanding man. God bless...
By Oren Spiegler
- October 10, 2023
---
Dear Rick, Karin, Iris, Whitehills and extended families, I am so sad that Mr D has passed. I have so many wonderful memories from working with and for him for 36 years and going to social events. He was an incredible man, a fair boss and a true friend. He was a bright light in all of our lives. Sending prayers and love.
By Lenny
- October 10, 2023
---
Ricky: so sorry about your dad- I loved hearing your stories about Les later in life- treasure those funny memories-
By Patti Metosky
- October 10, 2023
---