Jack Marcus

October 21, 2023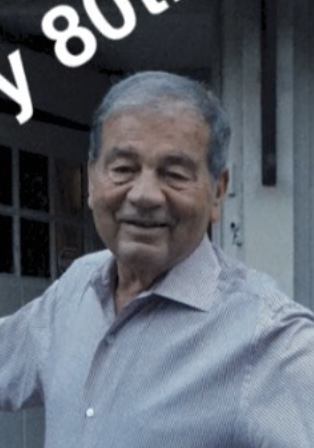 Visitation Information
October 22 2023 - 12:00 pm
Ralph Schugar Chapel, Inc. 5509 Centre Avenue, (Shadyside), Pittsburgh 15232

Funeral Information
October 22 2023 - 1:00 pm
Ralph Schugar Chapel, Inc. 5509 Centre Avenue, (Shadyside), Pittsburgh 15232


JACK MARCUS: On Saturday, October 21, 2023. Beloved husband of Patti Gordon Marcus. Loving and adored father of Philip (Michelle Olson) Marcus and Pam (David) Haber. Brother of Rachel Marcus, the late Marvin Marcus and late Essie (late Sherman) Shore. Brother-in-law of Joe (Babe) Gordon, the late Dr. Mark S. Gordon (surviving spouse Nancy Stoller). Zadie of Jordan (Marissa) Haber, Benjamin Haber and Sydney Haber. Great-grandfather of Reese and Cameron Haber. Also survived by nieces and nephews. Services at Ralph Schugar Chapel, Inc., 5509 Centre Avenue, Shadyside on Sunday, October 22, 2023 at 1 PM. Visitation one hour prior to service (12 Noon - 1 PM). Interment Tree of Life Memorial Park. Contributions may be made to Israel Relief Fund, c/o Jewish Federation of Greater Pittsburgh, 2000 Technology Drive, Pittsburgh, PA 15219 or Ronald McDonald House Charities, Plaza Building, 451 44th Street, Penthouse Floor, Pittsburgh, PA 15201. www.schugar.com 

Condolences
Send Condolence
Dear Patty I'm so sorry for your loss. With love and remembrance I share your sorrow..There are no words for such a sad time..Caring... Doug Caplan
By Douglas Caplan
- October 27, 2023
---
My deepest sympathies. I have a memory of Jack always finding a back room t.v. to turn on whatever game was on during n extended family gathering....... even funerals. Of course he was always joined by my dad and others. It would be very appropriate to have the Steeper game on tonight!!!!
By Janet Supowitz
- October 22, 2023
---
To the entire Marcus Family. Jack was one of the nicest and generous person I have ever met. If we were in the Pittsburgh area we would be at the services today. From Bluffton South Carolina JIM & BARB PIERCE
By Jim & Barb Pierce
- October 22, 2023
---
My condolences to the family and friends of Jack. I always enjoyed my discussions with him during my visits to the office.
By Steven Kaufman
- October 22, 2023
---
Send my condolences to the entire family Mr.Jack always welcomed my wife Monique and I and made us feel like family with his warm heart in the short time of knowing him even after she stopped working with him and we are grateful to have met him and his wonderful family. His memory and presence will live on forever and he will be deeply missed ❤️
By Leo Steele
- October 22, 2023
---
We are so sorry to hear about the passing of the patriarch of your family. We send our deepest condolences to all of you!! What an amazing legacy he leaves!! Love and strength to you all!!
By Lisa and Steven Meyers
- October 22, 2023
---
Pam and Dave, so sorry for you loss...When working for you guys , i always enjoyed when Jack was there...So friendly, can talk to to you about anything and he treated me like family.. He will be missed by all.. I hope you can find comfort during this difficult time.
By RANDY BERGER
- October 21, 2023
---
You have my deepest sympathy and know that you were a fabulous care giver. He was a great gut who was fun to be with. regards to your family--love, eileen
By Eileen Samuels
- October 21, 2023
---
Our hearts weep with you on the loss of Jack. May his memory be for a blessing.
By Sue an Frank DiCicco
- October 21, 2023
---