Ronna (Roni) Jo Cantor Schulhof

July 24, 1945 - October 29, 2023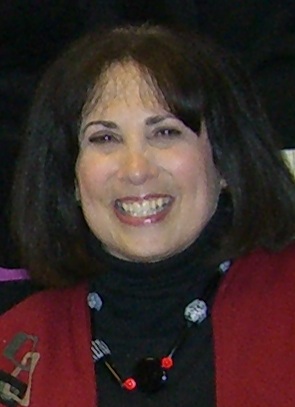 Funeral Information
November 1 2023 - 11:00 am
Ralph Schugar Chapel, Inc., 5509 Centre Avenue, Shadyside


RONNA (RONI) JO CANTOR SCHULHOF: Passed away peacefully on Sunday, October 29, 2023 in Pittsburgh, PA. Roni was born July 24,1945 to Beatrice and Harry Cantor. She is survived by her husband of 55 years Jay Schulhof; children Scott (Julie) Schulhof, Melissa (Adam) Rosenberg, Keith (Michal) Schulhof; and grandchildren Lilly, Justin, Brooke, Maya, Ari and Lev. She is also survived by two brothers, Owen Cantor and Richard Cantor. Following her graduation from Taylor Allderdice High School in 1967 Roni received her Bachelors of Fine Arts at Carnegie Institute of Technology/Carnegie Mellon University. She also received a Masters in Educational Communication from University of Pittsburgh. Roni was an accomplished artist in printmaking, oil painting, watercolor, calligraphy, embroidery, needlepoint and was a lifelong member of the Embroiderers' Guild of Pittsburgh. She exhibited her work at the Three Rivers Arts Festival and designed covers for The Jewish Chronicle. Roni taught art for 4 years in the Pittsburgh Public Schools and in later years was involved in art education in preschools. She was also President of the Hoover Elementary School PTA. The funeral will take place on Wednesday, November 1st, 2023 at 11 AM at Ralph Schugar Chapel, Inc., 5509 Centre Avenue, Shadyside. No prior visitation. Interment in Beth El section of  Mount Lebanon Cemetery. Please contact Ralph Schugar Chapel, Inc. at 412.621.8282 for access to the zoom link and the Shiva information. Donations can be made to: Allegheny Health Network, Office of Development, 4818 Liberty Avenue, Pittsburgh, PA 15224 (https://www.supportahn.org/ and choose Hospice & Palliative Care Fund) or Beth El Congregation of the South Hills, 1900 Cochran Road, Pittsburgh, PA 15220 (https://www.bethelcong.org/payment.php and choose Helene Weinstein Fund). www.schugar.com

Condolences
Send Condolence
O no, my deepest condolences to the entire family, Roni was such a sweet soul you will surely be miss Mimi sleep on always love you stay strong guy's
By Jean Harris
- November 08, 2023
---
My sincere sympathy to Jay and family. I am out of the country or would be at the funeral. What a sweetheart Roni was and will be missed terribly by all. What a beautiful marriage. elaine berkowitz
By Elaine Berkowitz
- November 02, 2023
---
I am sorry for the loss of my beautiful friend and will always remember her kindness. We went to college together and my family lived next door to her parents who were equally as kind. Sincere condolences to you all.
By Carol Lampe
- October 31, 2023
---
Dear Schulhof Family, Please accept my deepest sympathies for the loss of Roni. I am grateful to have had the privilege to meet Roni and see that smile! During my college years Roni welcomed me into her family and always greeted me with such warmth. I am sorry for your loss and the difficult days ahead. I am an ending you warmth and strength wishes for peace in the days ahead. Laurie Spencer
By Laurel Spencer
- October 31, 2023
---
Arthur and I send our deepest sympathies to the entire family. We will miss Roni!
By Zandra Goldberg
- October 31, 2023
---