Corinne Schneider

August 10, 1920 - April 24, 2013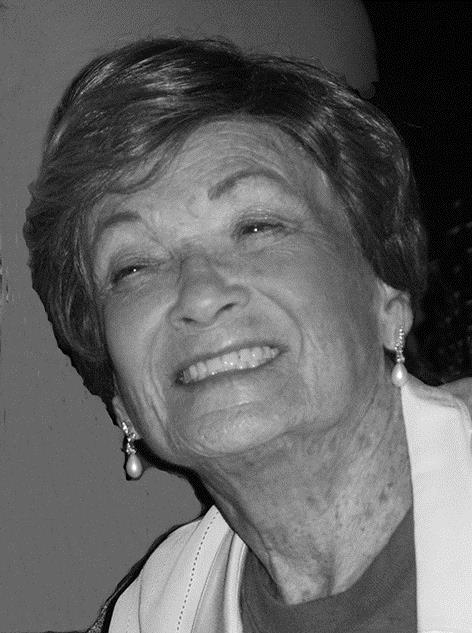 Corinne Schneider, who passed away on Wednesday, April 24, 2013 in Florida, was born to Theodore and Freida Lenchner in Pittsburgh, Pennsylvania, on August 10, 1920.  Although shy and raised in an atmosphere which dampened confidence, her natural warmth, style, and Grace Kellyesque classic beauty, led to her being known in high school as "The Duchess." She loved to dance, and had flair and flexibility, traits which she carried not only onto the dance floor but throughout all the arenas of her life.
In 1942, she met and married Maxwell Schneider and proceeded to have three children who became the centerpiece of her life.  She bore the loss of her youngest child, Stephen, with dignity and strength. She shared her life with her late husband, Maxwell, for 68 years, first in Pittsburgh, then in Annapolis, and finally in Boca Raton, Florida. During this time she developed an unusual ability to hear two conversations at the same time, a trait borne out of necessity from living many years with a husband with extreme hearing impairment. Her patience with this chronic life situation approached sainthood.
A homemaker for most of her younger years, Corinne first modeled, and later distinguished herself in becoming a businesswoman, with four successful "Pappagallo" retail stores. She and her partner were among the first women to be featured in "Business Week."
She enjoyed an impressively energetic lifestyle and always enthusiastically said yes to new adventures ( when she was taken by her grandsons to dance to the rock group, Leftover Salmon, a kid on the dance floor told them that he was no longer afraid of getting old.) She loved to laugh and skip and was always excited both by the big things in life, her grandchildren, and the little things, sunsets and snowfalls. She was always there for friends. They, as well as her family, have deeply loved and will grievously miss her.  She is survived by her beloved children Elise Lazar and Robert Schneider.  Services and interment are PRIVATE.  In lieu of flowers, donation checks may be made payable to:  Stephen Schneider Family Assistance Foundation; address:  Children's Hospital of Pgh. Foundation, in care of Children's Hospital of Pgh., 4401 Penn Ave., Central Plant, Floor 3, Pgh. PA 15224.  Arrangements entrusted to the care of Ralph Schugar Chapel, Inc.  www.schugar.com
Condolences
Send Condolence