Estelle Kruman

June 16, 2013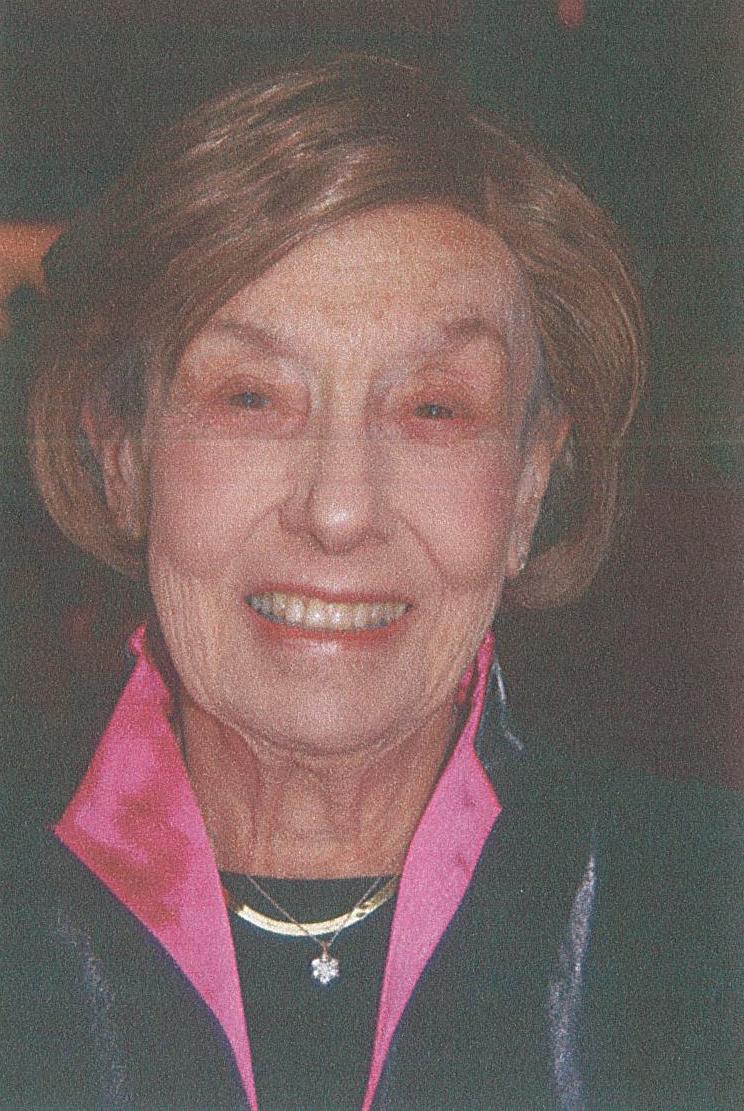 Funeral Information
June 18 2013 - 11:00 am
Rodef Shalom Temple, 4905 Fifth Avenue (at Morewood)


Estelle Berenfield Kruman was born May 7, 1928. She was the daughter of Gertrude Brickman and Dr. Simon Berenfield and was the sister of the late Mayer Berenfield. After Estelle married Jack Kruman in 1954, they traveled through Europe and Israel and together, for the rest of their married life, they enjoyed seeing the world visiting over 100 cities in 40 countries on 6 continents. However, she believed her greatest accomplishment was being the mother of her two sons and twin daughters. She was a devoted mother of Eric (Susan Gillis) Kruman, Brian Kruman, Donna (Len Ferleger) Kruman and Nadine Kruman. She was the grandmother of Meagan Kruman, Katy Kruman, Eli Roth, Tess Roth, Ben Ferleger and Jonah Ferleger. Her in laws were Dr. Bernard and Shirley Fisher and Jules and Harriet Kruman. She was a loving aunt to her many nieces and nephews. Estelle, a lifelong Pittsburgher, attended Colfax School and then graduated from Taylor Allderdice High School in 1945. From 1945 to 1949 she was a student in the Music School at Carnegie Institute of Technology. She later earned a Master's Degree in Music Education from the University of Pittsburgh. Estelle taught music in Pittsburgh Public Schools, Rodef Shalom Congregation's Religious School and gave private piano lessons until she became a full time homemaker and able bodied volunteer for many organizations. Her community involvement also included her active participation in her Book club, Phipps Conservatory, Gardens Unlimited, Osher, Carnegie Mellon Alumnae, Israel Bonds and the United Jewish Federation. Estelle was active in Rodef Shalom Congregation and its sisterhood. She was a life board member of the National Council of Jewish Women and active in both Israel Bonds and the United Jewish Federation. Estelle played the piano for many organizations and received the Volunteer Award from Rodef Shalom Congregation's Sisterhood. She was an Israel Bonds honoree for Rodef Shalom Congregation and an 8 over 80 recipient in 2010, Jewish Association on Aging. Estelle studied for and completed her bat mitzvah in 2006. Her love of family - Brickman, Berenfield and Kruman and Arnowitz - kept her in touch with many cousins but her love and devotion to her children, their spouses and her grandchildren were her greatest treasures. Although she had lung cancer, her courage against the disease was profound. Her determination and strength throughtout her illness was an inspiration to others. Services at Rodef Shalom Temple, 4905 Fifth Avenue (at Morewood) on Tuesday at 11 AM. No visitation prior to services. Interment West View Cemetery of Rodef Shalom Congregation.  The family recommends that donations may be made to Walter and Irene Jacob Rodef Shalom Biblical Botanical Garden Endowment Fund, 4905 Fifth Avenue, Pittsburgh, PA 15213. Arrangements entrusted to Ralph Schugar Chapel, Inc. www.schugar.com.
Condolences
Send Condolence