Henry "Hank" Stephen Karp

August 18, 2013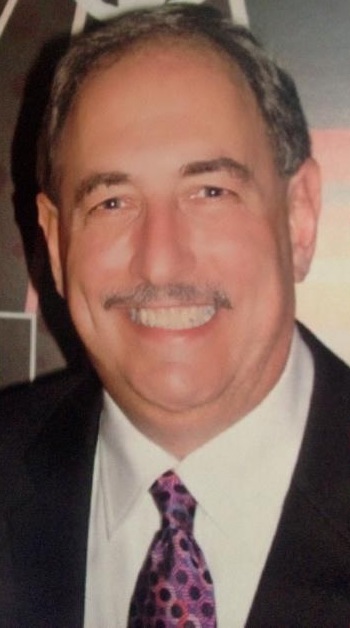 Funeral Information
August 19 2013 - 11:00 am
Ralph Schugar Chapel, Inc., 5509 Centre Avenue, Shadyside


KARP, HENRY "HANK" STEPHEN: Age 58, of Mt. Lebanon passed away on August 18, 2013, surrounded by his family, after a courageous three-year battle against brain cancer. Born on December 23, 1954, Hank was a respected journalist and served 23 years as the Director of Marketing Communications for the Jewish Federation of Greater Pittsburgh.  He received a bachelor's degree from Rider University in 1976 and a master's degree in journalism from Point Park University. Prior to his work at the Jewish Federation, Hank served as a reporter and later the features editor at the Beaver County Times, where he helped launch the Allegheny Times. He later worked as an adjunct professor of journalism in the Master's Degree Program at Point Park University.  He was also active for years in the Society of Professional Journalists' Pittsburgh chapter and the recipient of the prestigious Golden Quill Award. Hank was dedicated to his family, especially his beloved wife of 25 years Simone Myers Karp and his daughters Emily S. Karp and Marissa J. Karp, who were constantly by his side throughout his illness.  Hank is also survived by his mother Rita Karp; his brothers Stuart (Cynthia) Karp and Robert 'Bob' (Marsha) Karp;  sister Laura (Allen) Flint;  brother-in-law  Lloyd (Debbie) Myers; sisters-in-law Rita (Andy) Rabin and Fran (Joe Haguel) Darling; and his mother-in-law Annie Myers. Hank also had six nieces and five nephews, whom he loved dearly as his own children. He was blessed with an amazing father, the late Howard Karp, and father-in-law, the late Sorel Myers, both of whom he missed dearly. Hank cherished his many circles of friends, and was especially appreciative of those closest to him, whom he considered to be members of his family.   
Easy-going and friendly to everyone he met, Hank cared deeply about people and their daily struggles. He loved to engage and help people from across the world, and made that his life's work. He particularly treasured his many missions to help people emigrate to Israel. He was an avid reader, especially on politics, history and current events. Services at Ralph Schugar Chapel, Inc, 5509 Centre Ave, Shadyside, on Monday at 11 AM. NO PRIOR VISITATION. Interment Beth Shalom Cemetery. In lieu of flowers, donations may be made to the Henry and Simone Karp Foundation c/o the Jewish Federation of Greater Pittsburgh, 234 McKee Place Pittsburgh, PA 15213, 412-992-5216. www.schugar.com

Condolences
Send Condolence
Bob, We are so sorry to hear of your lose. Tammy and I know this is a difficult time. We are keeping you and your family in our thoughts and prayers.
By Mike and Tammy Roberts
- September 05, 2013
---
Hank was always one of my favorite people in this business. We first worked together during Project Exodus 20 years ago and always admired his passion and enthusiasm for his work. You left us too soon, my friend....
By Bob Oltmanns
- August 19, 2013
---
I am very sorry about your loss, you have my deepest sympathy. May God be with you and your family.
By David Yee
- August 19, 2013
---
Bob So very sorry for your loss, and your family's loss. Shirley & I will be thinking of you. Richard
By Richard and Shirley Nichol
- August 19, 2013
---
While I did not have the pleasure of meeting Hank, all of the lovely comments shared by Simone, my colleague and friend, revealed him as a very wonderful person. I do know he will be deeply missed. My condolences and prayers for you and your family.
By Laura Lee Hall
- August 19, 2013
---
May your fond memories help you find comfort at this time.
By David & Janet Carson
- August 19, 2013
---
So sorry to learn of your loss. My husband Dick, is Howard Solot's cousin, although brother would be a better word. We hope fond memories will sustain you through these difficult days.
By Lois and Dick Werner
- August 18, 2013
---