Mark L. Glosser

October 14, 2013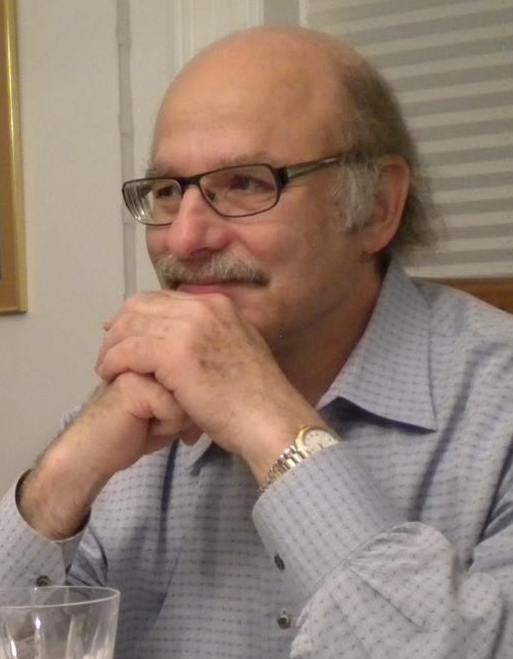 Visitation Information
October 20 2013 - 11:00 am
Ralph Schugar Chapel, Inc., 5509 Centre Avenue, Shadyside

Funeral Information
October 20 2013 - 12:00 pm
Ralph Schugar Chapel, Inc., 5509 Centre Avenue, Shadyside


GLOSSER, MARK L.: Of Pittsburgh and Ligonier, a loving and devoted husband, father, grandfather, and son died suddenly on October 14, 2013 (local time) while traveling in India.  Born March 26, 1946 in Johnstown Pennsylvania, Mr. Glosser is survived by Dr. Caryle Glosser, his wife of 37 years.  Mr. Glosser is also survived by his daughters; Jennifer Glosser Fagan (Dr. Jeffrey Fagan) of Maryland and Deborah

Glosser of Pittsburgh; his grandsons - Eric and Ian Fagan; his parents; Ruth and Isadore Glosser of Marina Del Rey, CA (Johnstown PA); and his siblings, David Glosser (Clarisse) and Miriam Miller (Michael Miller), all of whom will miss him dearly. Mr. Glosser was an accomplished attorney, practicing commercial and bankruptcy law in Pittsburgh for 30 years. Mr. Glosser served as a United States Bankruptcy Trustee, and was involved in many major cases, both in Pittsburgh and nationally. In his retirement, Mr. Glosser devoted his time to the community, serving with the Board of the Jewish Community Center of Pittsburgh, the Rauh Jewish Archive of the Heinz History Center, and the Ligonier Advisory Committee of the Western Pennsylvania Conservancy.  He also pursued his passion for writing sci-fi literature for children and young adults, and fulfilled a long-time dream of being a cowboy, buying a ranch in the Texas Hill Country and restoring it to its natural hill country beauty. A kind and gentle family man, Mr. Glosser loved his family dearly. He enjoyed nature, his pets, and clay shooting.  Mr. Glosser also possessed a sense of adventure and traveled extensively - visiting 49 of the 50 US states, and many foreign countries. Services at Ralph Schugar Chapel, Inc., 5509 Centre Avenue, Shadyside on Sunday at 12 Noon. Visitation one hour prior to services (11 AM - 12 Noon).  Interment will be on Monday at Grandview Cemetery in Johnstown. In lieu of flowers, donations can be made to the Mark and Caryle Glosser New American Fund at the Jewish Community Center, 5738 Forbes Avenue, Pittsburgh, PA  15217. www.schugar.com

 
Condolences
Send Condolence
Dear Caryle, I am saddened to hear of Mark's sudden death. I will fondly remember my time serving alongside Mark on the Ligonier Advisory Committee. My deepest condolences to you and all your family.
By Rus Davies
- October 22, 2013
---
Dear Caryle, I was so sorry to hear of Mark's sudden death. You always spoke with such pleasure about the rich life you two shared. My prayers go out to you and your family for comfort and healing in the months and years ahead. May the same G-d Who hands out our challenges grant you the strength and fortitude you need at this very painful time. Virtual hugs, Sharon Saul
By Sharon Saul
- October 21, 2013
---
Our most heartfelt condolences to all of the family. We hope the wonderful memories of shared moments will be cherished and help ease the feeling of loss.
By Brian and Pam Fagan
- October 19, 2013
---
Jenn and family: my condolences to you on the loss of your beloved father/husband. I am praying for strength for you through this difficult period. Warm regards, Priscella
By Priscella Sullivan
- October 18, 2013
---
Dear Caryl: I am so shocked and saddened for you and your family that this wonderful man has passed away. I have been thinking of the two of you and reading Mark's articles that I am so honored that he shared with me. I will speak with you soon hopefully. It is too difficult now to express my feelings about Mark and the two of you as a couple. What a perfect pair! Love, Jeanie
By Jean Efron
- October 17, 2013
---
Hello, I have been on furlough and was unable to acknowledge receipt of the e-mail advising of your loss, sign the card or contribute the office collection. I\'m sorry I missed this opportunity to express my sympathies for your great loss. Certainly, a great life lived. My best to you and your family. Regards, Gladys Bohler FDA 301-827-7175
By Gladys Bohler
- October 17, 2013
---
My deepest sympathy and condolence on the loss of our dear Mark. We will all miss him so much and hope that our fond remembrances of him and his sense of humor, wit, and sweetness will be for a blessing. Our family will never be the same!
By Jan Dash
- October 17, 2013
---