Ian David Rosenberg

August 5, 2014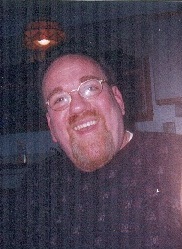 Visitation Information
August 7 2014 - 6:00 pm
Ralph Schugar Chapel, Inc., 5509 Centre Avenue, Shadyside


ROSENBERG, IAN DAVID: Age 65, suddenly on Tuesday, August 5, 2014; Beloved husband of 41 years to Theresa (Farrell) Rosenberg. Loving father of Matthew D. Rosenberg, Kiersten R. Rosenberg and Alison J. Rosenberg. Son of the late Max and Rose Rosenberg. Brother of the late Reneé Oringer, Devorah Crouse and Marilyn Potter. Brother-in-law of Leroy Potter. Also survived by many nieces and nephews. Chief Perfusionist at Allegheny General Hospital and a member of the State Board of Osteopathic Medicine. He will be forever loved and dearly missed by many. Friends will be received at  Ralph Schugar Chapel, Inc., 5509 Centre Avenue, Shadyside on Thursday, August 7, 2014, 6 - 9 PM and Friday, August 8, 2014, 9 - 11 AM. NO Services following visitations. Interment Private. In lieu of flowers, contributions may be made to  American Heart Association, P.O Box 15120, Chicago, IL 60693 or Western PA Humane Society, 1101 Western Avenue, Pittsburgh, PA 15233. www.schugar.com
Condolences
Send Condolence
SICU was always brighter when Ian was at your bedside. He was always a pleasure and made our jobs so much easier. Ian--you certainly will be missed by your \"other family\" here at AGH. Prayers to Ian\'s family. You now have a angel watching over you!!. AGH has lost a legend!!
By Barb Doscher
- August 09, 2014
---
I am deeply sorry for your loss of this wonderful, talented and caring man. I have known Ian through my work at AGH for 30 years and will always remember his good nature and dedication to caring for his patients.
By Beth Liebman Zimmovan
- August 08, 2014
---
Please accept my sincere condolences. I know that your heart must be full of sorrow at this time. Richard Crouse (Devorah's son) and Family
By Richard Crouse Bright, IN
- August 07, 2014
---
הַמָּקוֹם יְנַחֵם אֶתְכֶם בְּתוֹך שְׁאַר אֲבֵלֵי צִיּוֹן וִירוּשָלַיִם May G-d comfort you among the mourners of Zion and Jerusalem. (hah-mah-KOHM yeh-nah-KHEM et-KHEM beh-TOHKH sheh-AHR ah-veh-LEH-ee tsee-YOHN vee-roo-shah-LAH-yeem) I've known Ian for nearly 30 years. I would run into him at cardiac surgery meetings. He was always very kind and humorous. I last spoke to him last year. I am a perfusionist in Altoona, PA. and he was one of the most knowledgeable professionals whose opinion and input I've always respected. Ian's death comes as shock. I was stunned to hear this news on Tuesday. His loss only diminishes the knowledge and compassion his presence inspired. My condolences to the Rosenberg Family. He will be missed by all those people who knew him professionally, and enjoyed his irreverent humor.
By Ben Schneider
- August 07, 2014
---
We have suffered an immeasurable loss with the passing of Ian. Ian was such a proud husband and father. He would tell stories to keep us up-to-date on all of the accomplishments that his children achieved and would get a sparkle i his eye when speaking of his wife. He was thoughtful, caring, genuine and funny! I already miss seeing him for our morning chats at AGH. I knew that my day would start off well because he always made me laugh. Ian was one of a kind! I have heard many stories from people reminiscing about Ian and every one of them is positive. His passing has left a void that cannot be filled . I was very blessed to have Ian in my life and to be able to call him Friend. My sincere condolences to his beloved family. Memory Eternal.
By Jamie Watt
- August 07, 2014
---
What can I say about Ian...a wonderful,friend in and out of the operating room.I worked with him for many years.as a scrub nurse in the heart surgery rooms at AGH.Always a joy to have him as the perfusionist in your room.He was one of a kind..the best.He used to tell me ,I was older than God's dog,or I served at the Last Supper, so you see he had a great sense of humor,too.Some days you just needed that! I have been retired 15 yrs.and I will always have great memories of this great man who loved his family and dog,Sneakers,above all.God Bless Theresa and the children
By Jean A. Dostlik
- August 07, 2014
---
I worked with Ian for years at AGH and admired him for his knowledge and commitment and loved him for his sense of humor and personality. Blessings thoughts and prayers to his family. Rest in peace my friend
By Ramona Catrona Miller
- August 07, 2014
---
My condolences to Ian\'s family. I worked with him many years ago at AGH. His ready smile, hearty laugh, and wonderful care will always be remembered
By Anita Novak
- August 07, 2014
---
Ian was my friend for over 40 years. It was always a joy to be around him. Lots of laughs and a helping hand whenever I was in need. I left Pittsburgh many years ago but distance did not diminish our friendship. To Theresa and children, I am sorry and we will miss him so.
By Rich (CAPT) Salen
- August 07, 2014
---
Thank-you, dearest Ian, for taking upon yourself the task of keeping all of the Gentiles who work at AGH in line while you worked there!!! (It\'s a dirty job, but. Someone\'s got to do it!!) Partir, c\'est mourir un peu...............
By Robert E Walley
- August 07, 2014
---
Theresa & family, We are truly saddened by Ian's sudden passing. We always enjoyed spending time with both of you and were touched by Ian' friendly and loving nature. olav ha-sholom
By Lynne & Bob Jack
- August 07, 2014
---
I was shocked to hear of Ian's death. I worked in the OR at AGH alongside Ian for almost 25 years (anesthesiologist) until March, 2001. Ian was liked by everybody who knew him, is my guess; his sense of humor, coupled with his larger than life personality and his loud,, raucous laugh, will forever remain in my memory as one of the best parts of working at AGH during the '70s, '80s & '90s. I have seen him only once since I left AGH 13 yrs. ago; it was at a fundraising dinner îin Boardman, Ohio for Richard (I forget his last name) was ill at the time with a brain tumor. Ian was the master of ceremonies, and it was touching to see Ian up there in front of the audience telling jokes and campaigning on behalf of his old friend and former fellow perfusionist. Dear Ian, May God hold you in the palm of his hand until we meet again!!
By Robert E Walley, MD
- August 07, 2014
---
Dear Ms. Theresa and Family, We are very sad to hear of your husband and fathers untimely death. Theresa you have been a HUGE part of our children's lives. Our thoughts and prayers Are with you in this time of loss. Words will never be enough to express our sympathy For you and your family. I am always comforted by the words of my favorite Dr Seuss.. " Don't cry because it's over, SMILE because it happenned!" Love and prayers, Chris, Kriss, Sammy, and Charleigh
By Kriss Nightway
- August 07, 2014
---
Theresa, My heart goes out to you. What a terrible shock. Thanks to Gail, I remain in your family and I always feel part of your family. I love you all, and invite you and family to come to visit me In Port Ludlow, and see Deirdre in Seattle. Send my love to your kids and brothers and sisters.I am still with you in spirit. Stephanie
By Stephanie Farrell
- August 07, 2014
---
I'm so sorry for you all. Ian will be greatly missed. He\'s one of my most fond childhood memories. Especially the gorilla suit at halloween and fireworks on the 4th of July. Please know your all in my thoughts. Love you guys! (814)920-0209
By JoAnna (JoJo) Brown
- August 06, 2014
---
Please accept my most sincere condolences. I first met Ian in 1997 when I started cardiac surgery at AGH. We became great colleagues. We recently crossed paths again when I returned to West Penn. It was great to see him and we often had breakfast together on the days he covered West Penn. He was a great man and I have the deepest respect for him. I will miss him dearly as all of us who worked with him will..........Chris
By Christopher Stranko PA-C
- August 06, 2014
---
My heart is with you all during such a difficult time. Ian was a wonderful man who I am so happy to have had the pleasure of knowing and learning from. I pray that God will help you through your time of sorrow.
By Vickie Riley
- August 06, 2014
---
My uncle was simply the best. He has left this earth way too early
By Marc Oringer
- August 06, 2014
---