Gerri Kay

September 10, 1943 - September 1, 2014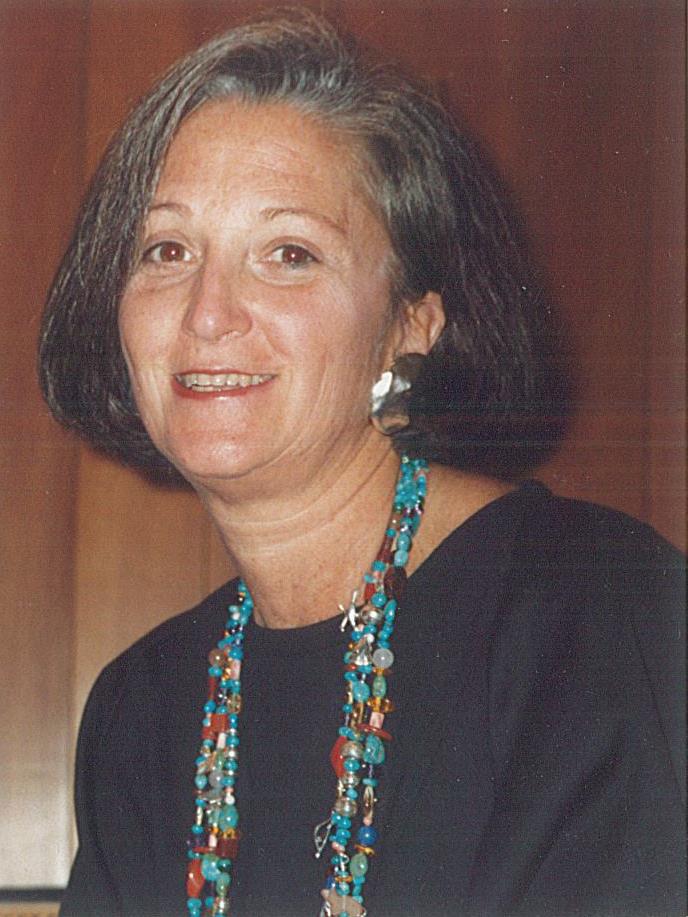 Visitation Information
September 3 2014 - 11:30 am
Temple Sinai, 5505 Forbes Avenue, Pittsburgh, PA 15217

Funeral Information
September 3 2014 - 1:00 pm
Temple Sinai, 5505 Forbes Avenue, Pittsburgh, PA 15217


Gerri Kay of Squirrel Hill passed away peacefully early Monday morning, September 1, 2014. Born September 10, 1943, Gerri was the loving and beloved daughter of the late Irwin Porter and the late Rachel Rakusin Porter; loving and beloved sister of Idy (William) Goodman and Charles (Hilary Tyson) Porter; loving and beloved aunt of Mollie Goodman (Andrew O'Brien), Jacob Goodman (Sean Shepherd), Abby Goodman (Rose Covert), Marisa Porter, Gillian Porter; loving and beloved niece; loving and beloved of numerous cousins and their children. Gerri was extraordinary in creating relationships throughout her families' generations, past and present, as well as with so many others throughout her communities in Pittsburgh, New York and Cape Cod. Gerri was well-known throughout the city of Pittsburgh for her commitment toward issues of social justice and bringing together diverse collaborations. A graduate of the University of Pittsburgh's School of Social work, later receiving its Distinguished Alumni Award, Gerri was active in the early days of school integration. This culminated with Reizenstein School, bringing together a huge and diverse population. Gerri then put together the Reizenstein Middle School Consortium. She moved on to work at the Allegheny Conference on Community Development, became Director of the Public Education Fund, and worked as Vice-President for Program and Policy at the Pittsburgh Foundation. After retirement, Gerri became deeply engaged in a wide variety of community organizations. A woman who could fit more into one 24-hour day than anyone, Gerri was deeply engaged in justice, social service and arts organizations.  During that time, Gerri served on such boards as the ACLU Pittsburgh Chapter - Executive Committee and membership development committee chair, Chamber Music Pittsburgh Advisory Board, City Of Asylum, City Theater board and Executive Committee, Jewish Women's Foundation of Greater Pittsburgh, Pittsburgh Free Clinic, Quantum Theater, Society of Contemporary Craft, Squirrel Hill Health Center as Vice-Chair of the board, Squonk Opera, United Jewish Federation board member and former chair of the Local/National Funding Committee, and University of Pittsburgh Institute of Politics Health and Human Services committee co-chair. Gerri will be deeply missed by her family and so many who loved her. As one friend said, "Pittsburgh loved Gerri." We will miss her love, intelligence and wonderful laughter; we will miss her passion and outrage; we will miss her sense of style and guidance in all things chocolate; we will deeply miss her sense of adventure and fun, and all the love she showered on us. Services will be held at Temple Sinai, 5505 Forbes Ave in Squirrel Hill, on Wednesday, September 3, 2014 at 1 PM. Family will receive friends at the Synagogue prior to the service from 11:30 AM to 1 PM. Interment B'Nai Israel Cemetery. Donations can be made to:  American Civil Liberties Foundation, Pennsylvania Chapter; Squirrel Hill Health Center; The Institute of Politics, University of Pittsburgh; City of Asylum Pittsburgh. Arrangements entrusted to Ralph Schugar Chapel, Inc. www.schugar.com.
Condolences
Send Condolence
I graduated Allderdice with Gerri, and at that time I (we all) knew she was a special person. Although I have not seen or spoke with Gerri, she will always bring back good memories. I know live in Phoenix Arizona, but I maintain man friends from Pittsburgh. I am sorry to see her pass away. My condolences go out to your family. Howard Neft
By Howard Neft
- September 03, 2014
---