Irwin E. "Irv" Weiner

January 6, 2015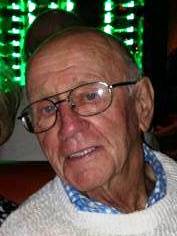 Visitation Information
January 8 2015 - 11:30 am
Ralph Schugar Chapel, Inc., 5509 Centre Avenue, Pittsburgh, PA 15232

Funeral Information
January 8 2015 - 12:30 pm
Ralph Schugar Chapel, Inc. 5509 Centre Avenue, Pittsburgh, PA 15232


WEINER, IRWIN E. "IRV":  Of Delray Beach, FL, formerly of Monroeville; on Tuesday, January 6, 2015; Beloved husband of Shirley Weiner.  Devoted father of Paul (Bonny) Weiner, Jeff (Mindy) Weiner, and Louis (Lane) Weiner.  Brother of Ettie Perilstein (Late Harris).  Loving Zadie of Brooke (David)  McClure, Molly, Ben, Tori, Brittany, and Noah Weiner.  Also survived by nieces, nephews, and many good friends. Irv was the founder and owner of Weiner Real Estate of Monroeville.  He was a past President of Pliskover Association for over 20 years, a past President of the Monroeville Baseball Association and the Monroeville Midget Football Association.  Services will be held at Ralph Schugar Chapel, Inc., 5509 Centre Avenue, Shadyside on Thursday, January 8, 2015 at 12:30 PM.  Visitation one hour prior to services (11:30 AM – 12:30 PM).   Interment Pliskover Cemetery.  In lieu of flowers, contributions may be made to Pliskover Cemetery Association, Inc., P.O. Box 8237, Pittsburgh, PA 15217 or Temple David, 4415 Northern Pike, Monroeville, PA 15146.  www.schugar.com
Condolences
Send Condolence
My sincere condolences to you...may you be granted Love, to touch and heal the soul; Faith, to light the darkened sky; Hope, to carry on and; Peace to grace the dawn.
By Pauline Haggerty
- January 23, 2015
---
Sorry for your loss. I have fond memories of time spent with your family!
By Carmen from Flint
- January 13, 2015
---
We remember Irv with fond memories. How fortunate that you were together for so many years. Please accept our deepest sympathy for your loss. Sincerely, Howard & Julie Charleboisl
By Howard & Julie Charlebois
- January 09, 2015
---
My heart goes out to you Shirley.
By Jim Weisberg
- January 08, 2015
---
wish I could be with you at this sad occasion. please, share myOLPSV thoughts with Ettie.
By estelle weissburg, 600 Park Grove #350, Katy, TX 77450
- January 07, 2015
---