Stephen A. Katz

January 24, 2015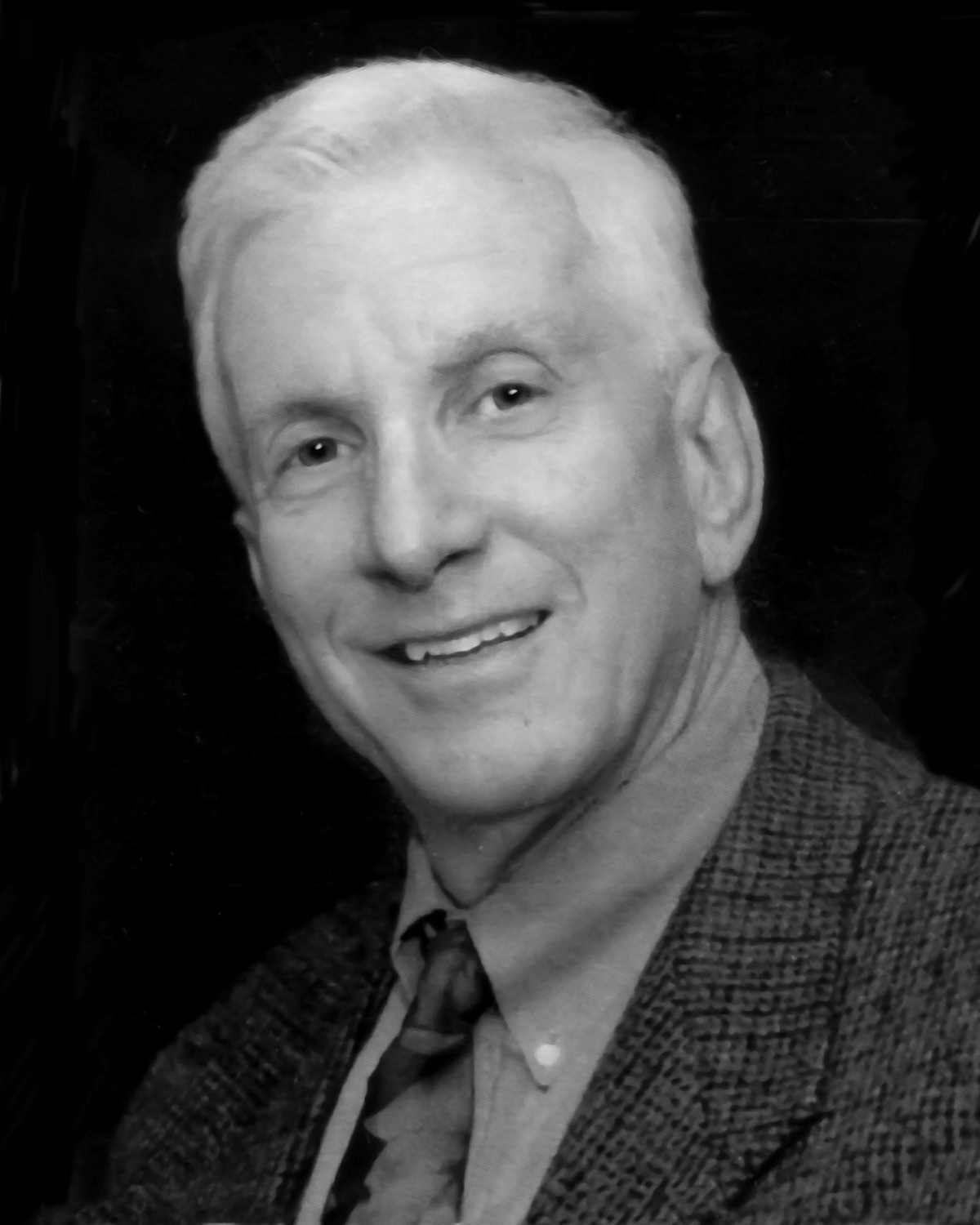 Visitation Information
January 27 2015 - 6:00 pm
Ralph Schugar Chapel, Inc., 5509 Centre Avenue, Pittsburgh, PA 15232
Visitation: Tuesday, January 27, 2015, 6PM - 8PM and Wednesday, January 28, 2015, 1PM until time of Funeral Service at 2PM
Funeral Information
January 28 2015 - 2:00 pm
Ralph Schugar Chapel, Inc., 5509 Centre Avenue, Pittsburgh, PA 15232


KATZ, STEPHEN A.: age 72, of Squirrel Hill, died at home on January 24, 2015 of pancreatic cancer. He was the son of the late Israel Katz and Grace Lauar Katz Schmuckler. Stepson of the late Nathan Schmuckler. Beloved husband of Cindy Ross-Katz. Brother of Arnie (Svea) Katz. Brother-in-law of Sally R. Bentley, Richard (Lisa) Ross and Laura (Michael) Mannella. Son-in-law of Nina M. Ross. He was the greatly loved uncle of Sol (Sandi) Osterkatz, Leah (Nils) Oster-Katz, Todd (Sarah) Bentley, Lauren (Val) Mathelier, Kim (Dean) Steiner, Rachel Ross, Benjamin Ross, Sarah Ross, Michael Mannella and Michelle Mannella. Steve graduated from Taylor Allderdice High School, attended Carnegie Mellon University, and graduated from the University of Pittsburgh. He was an avid Pitt football, basketball, and baseball sports fan and was a Golden Panther and active in the School of Business Alumni Association. He served in the 911th Air Force Reserves and the 339th General Hospital Army Reserves. He was a C.P.A. in Pittsburgh for almost fifty years, first working for Touche Ross, MainLafrentz, then J.K. Lasser, before beginning his own CPA practice. Steve led an active life as a CPA, sports enthusiast, loyal Pitt fan, and avid golfer, being a long time member of Westmoreland Country Club; but his true love was baseball. He played baseball at Taylor Allderdice as the leading pitcher. He realized after coaching one year of Pony League that he found a calling. He coached from the 60s through the 90s, initiating Squirrel Hill's participation in travel leagues and holding many leadership positions in the 14th Ward and JCC baseball programs, as well as the Director of the Pennsylvania Connie Mack League. His 1969 Junior Legion baseball team is still the only PA state champion team within the city of Pittsburgh. Baseball was a metaphor for life for Steve. He coached baseball but taught so many of life's lessons to his players. So many of his former players stayed in touch with him, recognizing how much he cared about them and taught them baseball as a way of life. In 2008 he received a well deserved award: The Ziggy Kahn Memorial Award from the Jewish Sports Hall of Fame of Western Pennsylvania. In 2013 Steve achieved a bucket list dream: to attend a baseball fantasy camp. He went to Yankee camp and relived his days as a pitcher. Services at Ralph Schugar Chapel, Inc., 5509 Centre Avenue, Shadyside on Wednesday, Jan. 28, 2015 at 2 PM. Visitation Tuesday Jan. 27, 6 - 8 PM and  Wednesday one hour prior to services (1-2 PM). Entombment Homewood Cemetery. In lieu of flowers, contributions may be made to UPMC Cancer Center, Development Office, UPMC Cancer Center Pavillion, Suite 1B, 5160 Centre Avenue, Pittsburgh, PA 15232 or 14th Ward Athletic Association, 2827 Beechwood Boulevard, Pittsburgh, PA 15217 or Family Hospice Philanthropy Department, 50 Moffett Street, Pittsburgh, PA 15243. www.schugar.com.

Condolences
Send Condolence
My cousin, my baseball buddy, one of my mentors, and most of all one of my best relatives Steven Katz. My condolences to you Cindy. I know you were with him through him all the challenges the last couple of years. Steven and I had had a relationship that spanned four decades. Pirate games in Pittsburgh, golf games in South Florida, University of Miami-University of Pittsburgh games in the Orange Bowl, or at Pitt Stadium. Debates over today's athletes versus the generation's before athletes. One of the best times we had was the week he came to Yankee Fantasy Camp in Tampa. I sat with him Bucky Dent, my other long time friend Mickey Rivers, Tommy John and Oscar Gamble and eat lunch together in the media room at Legends Field in between his morning camp session and the afternoon one. He was so happy to be wearing that Yankee Pinstripe uniform. He loved my daughter Hannah every time I would call him first question was how Hannah doing, how is your mother Elsie doing and how is your sister and brother-in-law doing. We had some great meals over the years too both in Pittsburgh and Miami. I fondly remember one lunch at his favorite South Florida restaurant Joe's Stone Crab. I also remember when I was a kid and he came and played and actually pitched batting practice to me and my father caught balls in the outfield. I did not hit too many off cousin Steve when I was 14 he was 35 at the time and still had a very good fastball. I also remember the time we went to together to Joel and Eileen's wedding. I also remember the time we went to a Steeler-Bills playoff game at Three Rivers in 1995 and it was 11 degrees and he kept on saying a little different than that Miami weather you live in how as we had a few warm beverages that day. I also remember some of the lunch Steve and Red had when we were younger in Squirrell Hill and Downtown when I would come to Pittsburgh for my annual summer visit to hang out with my cousins and uncle Red and see 10 Pirates games on their longest summer home stand or go to Latrobe and the black and gold at St. Vincent College. Talking to Steve you got a history of Pitt sports he told you about the days of Paul Martha, Mike Ditka and Marty Schottenheimer at Pitt. He used to tell me about 1976 Championship Pitt football an Matt Cavanaugh and Tony Doresett and Hugh Green guys I got to meet all later on in life. He loved Pitt. He came one trip with his buddy Larry from Forbes Travel to see Pitt play UM at the Orange Bowl and I took them to a pregame party that George Mira was at the famous UM quarterback who has his number retired by the Hurricanes and he sat there and talked with George about some of the UM players that came from Western Pennsylvania when he was a kid. He was like a kid in a candy store. Steve rest in peace. You will be never ever forgotten and all the good memories with you will always live on with me every time I come to Squirrell Hill, or go to a Yankee fantasy camp, or a Pirate game at PNC Park. Your cousin Ira M. Katz, Plantation, Florida .
By Ira M Katz
- January 27, 2015
---
Steven was my cousin and Mr. Pittsburgh in my eyes. His love for Cindy was everything in his life. He will be missed by so many people he touched. When I spoke to Steven for last time we were discussing ages of the family now,cause everybody is just getting older. Sorry I can't be in Pittsburgh for Steven services. Mindy Katz Jenkins
By Mindy Katz Jenkins
- January 26, 2015
---