Joan Saltzman

February 24, 2015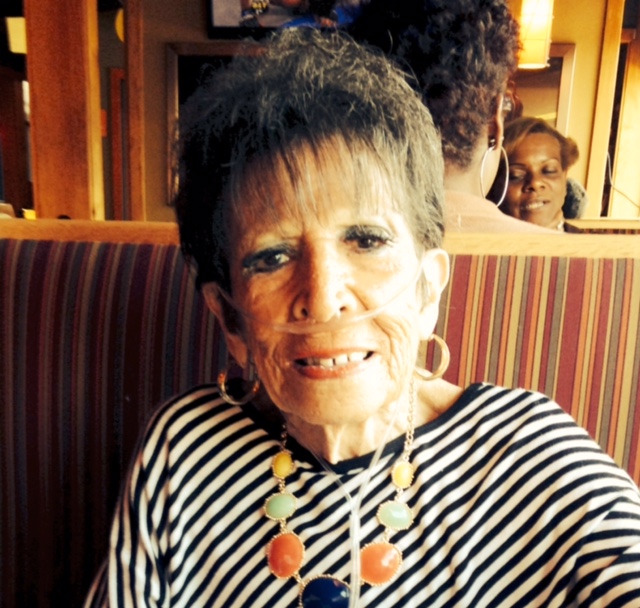 Visitation Information
February 26 2015 - 9:00 am
Ralph Schugar Chapel, Inc., 5509 Centre Avenue, Shadyside

Funeral Information
February 26 2015 - 10:00 am
Ralph Schugar Chapel, Inc., 5509 Centre Avenue, Shadyside


SALTZMAN, JOAN: Now free to breath with the angels, on Tuesday, February 24, 2015 Joan's long brave battle with COPD ended mercifully at home surrounded by her loving family and friends. Beloved wife of the late Albert Saltzman. Loving mother of Staci and Charles Rullo and Daryl and Mame Saltzman. Daughter of the late Hymie and Lena Siegel. Sister of the late Allan (late Audrey) Siegel. "Grams" of Emily and Jacob Saltzman.  Also survived by longtime friend Leatha Pietron and many nieces and nephews. The family extends a million thanks to Heartland Hospice, especially Robin, Kim, Claire and Kathy for their loving care. Joan will forever be remembered as a fashion Diva by many. Services at Ralph Schugar Chapel, Inc., 5509 Centre Avenue, Shadyside on Thursday at 10 AM. Visitation one hour prior to services (9 - 10 AM). Interment Homewood Cemetery. In lieu of flowers, contributions may be made to the COPD Foundation, 3300 Ponce de Leon Blvd, Miami, FL 33134. www.schugar.com
Condolences
Send Condolence
Please accept my sympathy for your loss, may cherish memories forever comfort your hearts during this difficult time. One day soon, no resident will say: I am sick - Isaiah 33:24; Psalms 83:18.
By Doris
- March 01, 2015
---
Staci, After not speaking to each other for so many years, I am so sorry to contact you only now at such a sad time. I literally just learned of your Moms passing and was so disappointed to have missed paying my respects at the funeral home. I remember her so well and and want you to know how sorry I am for your loss. I regret just sending my condolences by note but I do not know your home address. Please call me so I can share my words of sympathy directly to you. Gayle Mallinger Ursetta Res 412/366-1815 Cell 412/398-2121
By Gayle Mallinger Ursetta
- February 27, 2015
---
My heart is with your family at this time.
By Geri Hodor
- February 26, 2015
---
My heart is with your family , especially at this time. Your Moms life will be your story of LOVE.
By Geri hodor
- February 26, 2015
---
Very sorry to hear. she was our first cousin, My Mother,s Brother\'s Daughter. our condolences to all relatives and friends.
By Lee and Arlene Sokolsky
- February 25, 2015
---
Greatest Condolences for all, may Joan be with Al and all her beloved in heaven.
By Jeff Foster
- February 25, 2015
---
Our thoughts and prayers are with you. She fought a long and hard battle, now it's time for her to rest and live the good life.
By Lory & Ray Bowen
- February 24, 2015
---