Sally M. Levin

March 7, 2015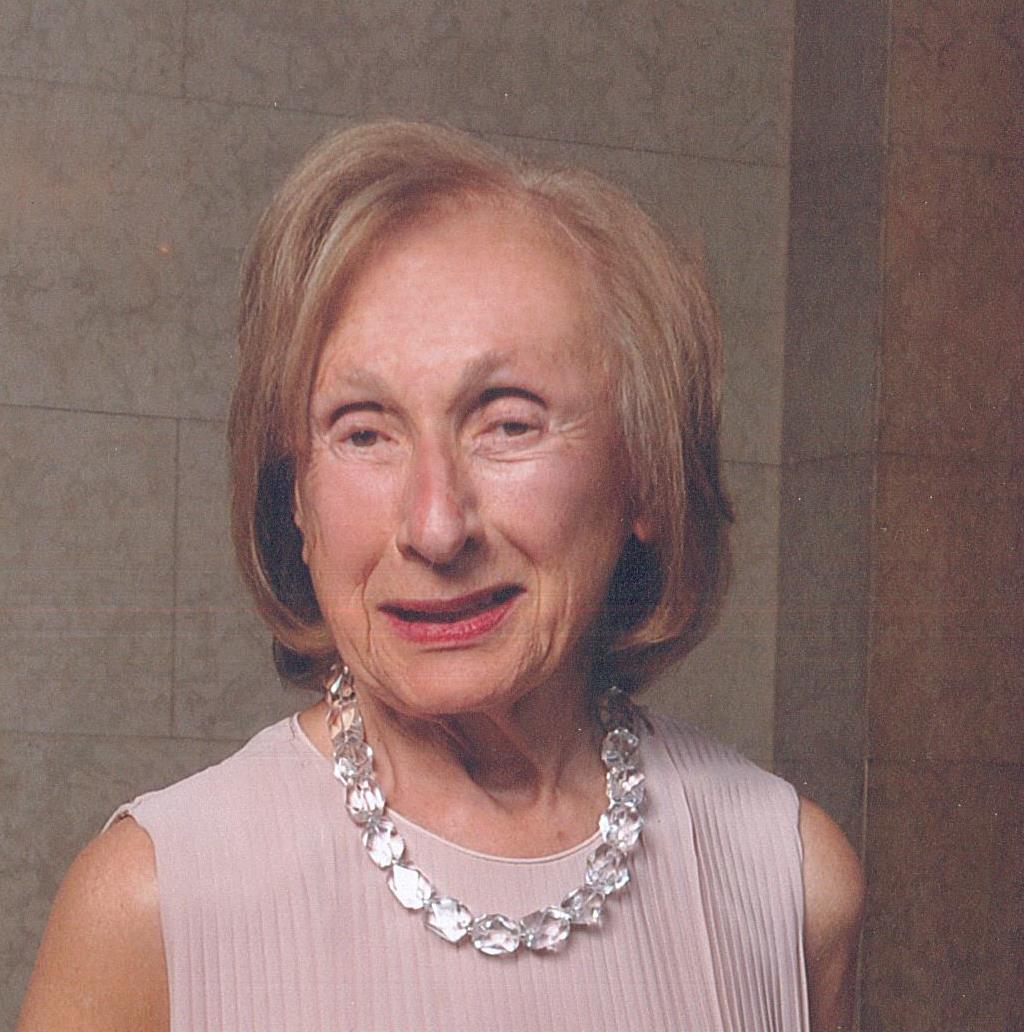 LEVIN, SALLY M.: On Saturday, March 7, 2015; Beloved wife of the late Leonard Levin. Mother of Janet Levin (Frank Gruber), Ann Levin (Stan Honda), Robert Levin (Kerry Bron), Rachel Levin and the late Howard Levin. Sister of Jack Marchel (Lois). Grandmother of Henry Leonard Levin Gruber. Funeral Arrangements Private. In lieu of flowers contributions may be made to the Sally Levin Fund for the Howard Levin Clubhouse, c/o United Jewish Federation of Pittsburgh, 234 McKee Place, Pittsburgh, PA 15213 or Pittsburgh Cancer Institute, Sally M. Levin Endowed Fund for Innovative Cancer Research, 5150 Centre Avenue, Pittsburgh, PA 15232. Arrangements entrusted to Ralph Schugar Chapel, Inc. www.schugar.com
Condolences
Send Condolence
Sally was a fine lady. I worked for Levins in the late 80\'s and have very fond memories of her and still have great respect for her and her late husband, Leonard. Sally had a way that made an employee and his family feel they were part of their family. My condolences goes out to her family, and to all Levin\'s employees, who, if they had much contact with her, feel they have lost a dear family member. Shalom, Mrs Levin
By Mark Nosko
- March 10, 2015
---
Our family sends our deepest condolences to your family on the loss of Mrs. Sally Levin. She will be remembered with great fondness and deep respect.
By Theresa Krystyniak-Gerson
- March 09, 2015
---
Sally will be missed by so many. Her community work, her kindness and generosity affected the entire community and the people who derived support from that work are grateful. Her memory will provide blessings to the family and to all whose lives she touched.
By Karen Kantor Egorin
- March 09, 2015
---
My condolences to the family of Sally who was one of the finest I have known for many many years
By Dave Leitman
- March 08, 2015
---
Sally was a dear friend to my grandmother, Gert Gerecter, and I also have lovely memories of her. My uncle, Leonard Feldman, used to take us for Sunday walks up to her house in Mt. Pleasant. We would enoy visiting with her and Leonard. They were such kind, welcoming, lovely people. My deepest condolences to the entire Levin family.
By Leslie Weinstein Nemeth
- March 08, 2015
---
So sorry for your loss. When I think of huckleberries I think of your mother and all those huckleberries we picked in the summer. I tell you this because it\'s hard to put a face to all the people you know and to let you know that you all have our deepest sympathy. May she rest in peace. God Bless.
By Elizabeth Brown daughter of Agnes Snyder
- March 08, 2015
---