Scott Gordon Penner

April 21, 2015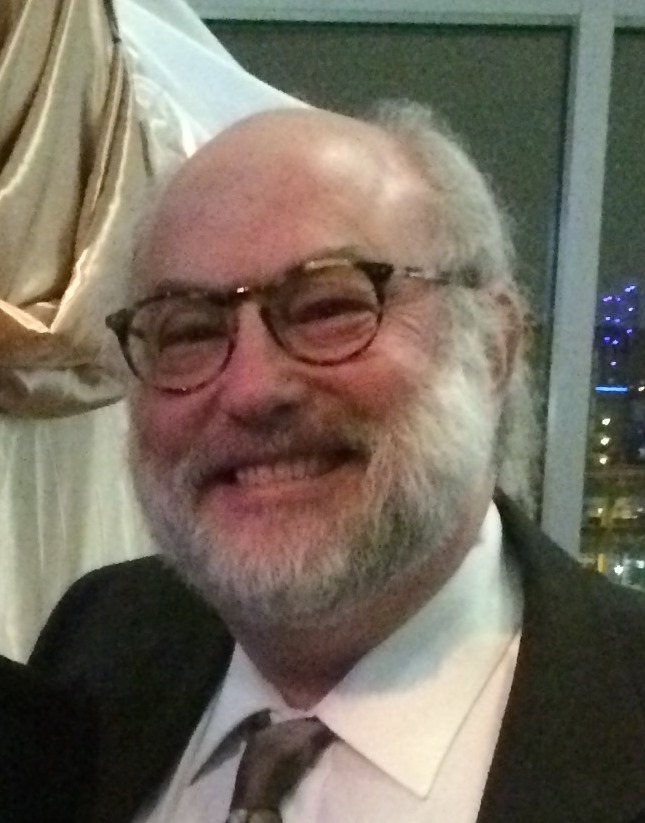 Visitation Information
April 24 2015 - 10:00 am
Ralph Schugar Chapel, Inc., 5509 Centre Avenue, Pittsburgh, PA 15232

Funeral Information
April 24 2015 - 11:00 am
Ralph Schugar chapel, Inc., 5509 Centre Avenue, Pittsburgh, PA 15232


PENNER, SCOTT GORDON: Suddenly on Tuesday, April 21, 2015; Beloved husband of Iva K. Penner. Loving and devoted father of Marco  J. Penner and Kristopher H. Penner. Son of Ruth and the late Melvin Penner. Brother of Roy and Barbara Penner of Pittsburgh and Meryl and Roger Jones of NY. Treasured uncle of Jayme and Matthew Penner. Scott was an Eagle Scout and a Scout Leader and earned his Wood Badge in 2012. Following in his late father Melvin's footsteps he proudly continued the scouting tradition with his two sons. He was an entrepreneur and businessman, proudly heating and cooling the stars. He was a member and past board member of  IASTE local 489. Scott was an artist, photographer, avid collector, and automobile and motorcycle enthusiast. Services at Ralph Schugar Chapel, Inc., 5509 Centre Avenue, Shadyside on Friday, April 24, 2015 at 11 AM. Visitation one hour prior to services (10 - 11 AM). Interment Poale Zedeck Memorial Park. Contributions may be made to BSA, Flag Plaza. www.schugar.com.

Condolences
Send Condolence
Our thoughts and prayers are with your family.
By Your neighbors the Cilenti's
- May 01, 2015
---
Scott was a wonderful man and a great friend, it is a terrible loss for anyone that has ever known him. Eva you and the kids are in our thoughts and prayers.
By Erin and Bill Brokaw
- April 24, 2015
---
Scott was more a family member than a friend for the past 15+ years. It was always fun and pleasant to visit with him and your family. We will remember Scott as a community leader, confidant, gentleman and lifetime friend. We shared in the joys of our children growing and the many celebrations in our lives and the lives of our families. He was always opening his heart and home to his friends. Our families and our lives have been close and connected and will always remain that way. We were looking forward to many more years of friendship and sharing experiences as our children grow. Staci and I and our children will miss Scott in every way that we can imagine. We very much share in this loss with your wonderful family who we have grown so close to. May G-d grant Scott peace and may you and the Penner family be blessed with hope and the strength to face the future in Scott's absence. Know that we are with you all in spirit and love. Keith Goldstein, MD
By Keith, Staci, Lara and Lauren Goldstein
- April 24, 2015
---
I've known Scott for many years now, our sons grew up together in scouting. He has been one of the leaders that you could always count on to be there, lending support to both the scouts and parents new to the troop. Scott was a friend to all that knew him and was proud to be a wood badge honoree. Rest in peace, you will be missed.
By rena ostlund
- April 23, 2015
---
We appreciate and respect Scott for his dedication to the Boy Scout organization and to his family. Scott, you will be missed.
By Mark & Pam
- April 23, 2015
---
We were so sad to learn of Scott's passing. He will always be remembered as a warm, happy, free spirited guy. My heart goes out to you, Iva, Kristo and Marco.
By Sharon Wolpert and Alan Berg and Ariela and Jessica
- April 22, 2015
---
I only knew Scott for a relatively short time with Scout Troop 380. He was always a very helpful and generous man, and made me feel welcome as a new parent in the troop. My thoughts and prayers go out to him and his family.
By Oscar Lewis
- April 22, 2015
---
To the family and friends of Scott - you have my sincere condolences.
By Russ Streiner, Pittsburgh Film Office
- April 22, 2015
---
Dear Iva, Cris and Marco, I am so sorry about the loss of Scott. He was a very dear friend of mine and was so funny, warm and incredibly kind. I will miss him very much. You are lucky you had such a wonderful man in your life. I hope the memories will bring you some comfort in this difficult time. Much love to all of you. The Fettings -- Michele, Mark, Ellie, Leah and Nate
By M. Fetting
- April 22, 2015
---
my heart is so heavy. Scott was a wonderful man. Having worked on sets with him for many years, he always kept us the perfect temperature! My thoughts and prayers are with his family and he will truly be missed.
By Paula Gregg
- April 22, 2015
---
Scott was a wonderful person, he would do anything for you and usually did. He will be greatly missed. We were honored to be considered his friend. Love Carla and Michael
By Carla and Michael Dolhi
- April 22, 2015
---