Elva H. Perrin

April 30, 2015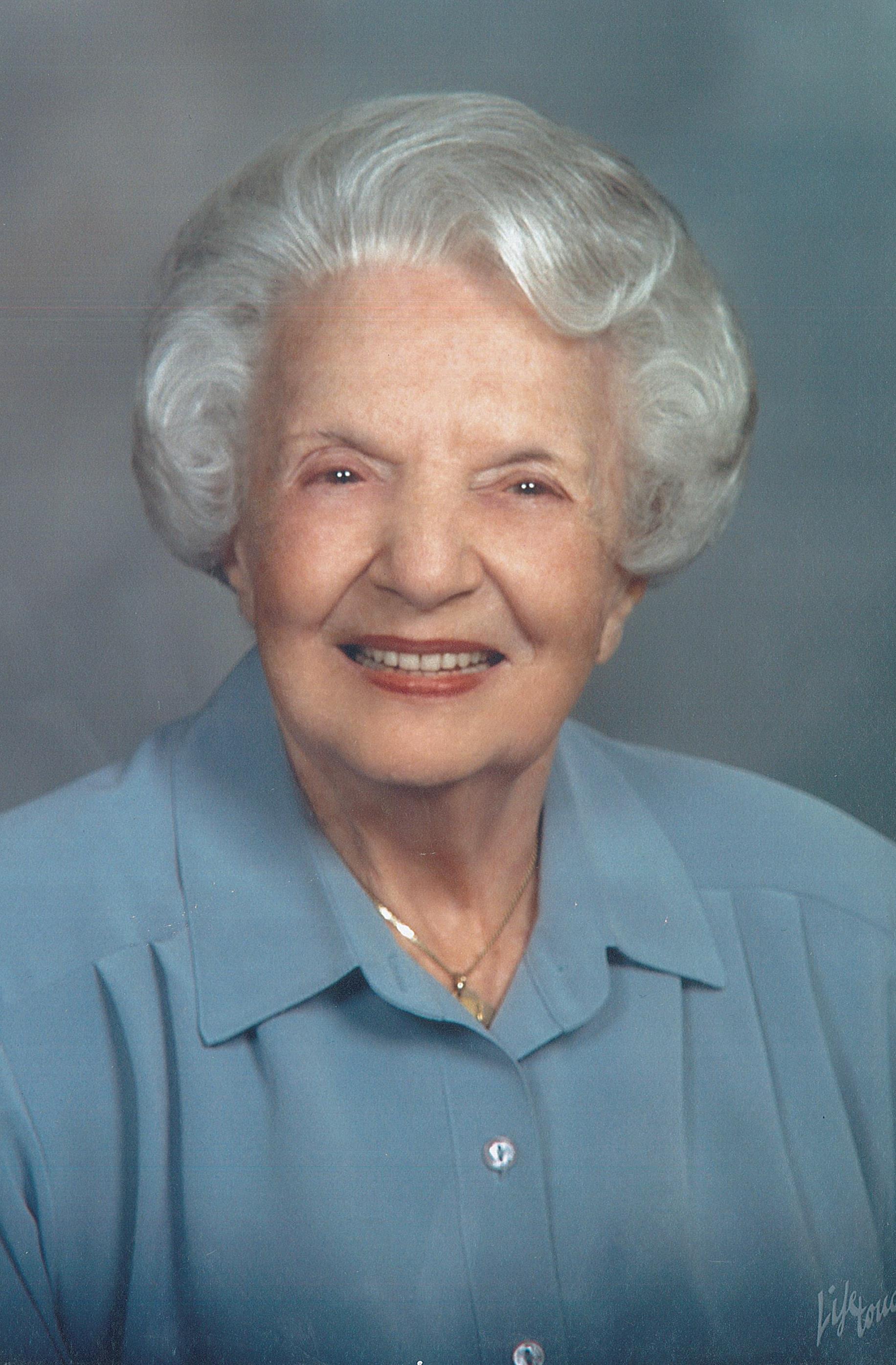 Visitation Information
May 3 2015 - 2:00 pm
Ralph Schugar Chapel, Inc., 5509 Centre Avenue, Shadyside

Funeral Information
May 3 2015 - 3:00 pm
Ralph Schugar Chapel, Inc., 5509 Centre Avenue, Shadyside


PERRIN, ELVA H.: Age 98, on Thursday, April 30, 2015; Beloved wife of the late Paul C. Perrin. Beloved mother of Dr. Ronald (Susie) Perrin and Stephanie (Gary) Zinman. Daughter of the late Ann and Harold "The Fruit King of Pittsburgh" Hendel. Brother of the late Bernard Hendel and Lois Hendel Braverman. Treasured grandmother of Leslie Perrin Pinkelman, Dr. Laurie Sue Perrin, Michelle Lynn Zinman, Lois Kim Perrin (Richard Chisholm), Nicole Dara Zinman, Dr. Samantha Lynn Perrin Mansfield, Karlee "Kiki" Eve  Perrin, Jonathan Harold Perrin and Zachary Richard Perrin. Adored great-grandmother of Rachel and Benjamin Pinkelman, Samuel and Lily Herring, Morrigan and Joshua Mansfield and Nathaniel and Alexander Chisholm. Elva was a 1937 graduate of Carnegie Mellon. She was a Civil Service Commission Chief Clerk for wage and hour division of the War Labor Board during WWII. She was active in many charitable organizations and was also a French and Spanish Language Instructor at Falk School. Her second career was spent as a buyer for Linton's Dress Shoppe and The Miller Store's. She was also a volunteer for many years in the Hospital Aid and LHAS Gift Shop at Montefiore Hospital where she was one of the main buyers. Elva was an avid reader, lover of all sports and was also honored with the prestigious "Eight Over Eighty" award. She will be greatly missed by those who knew and loved her and those that she held close in her heart. Services at Ralph Schugar Chapel, Inc., 5509 Centre Avenue, Shadyside on Sunday at 3 PM. Visitation one hour prior to services (2 - 3 PM). Interment West View Cemetery of Rodef Shalom Congregation. In lieu of flowers, contributions may be made to Hillman Cancer Center, 5115 Centre Avenue, Pittsburgh, PA 15232 or Carnegie Library, Squirrel Hill Branch, 5801 Forbes Avenue, Pittsburgh, PA 15217. www.schugar.com

Condolences
Send Condolence
Elva was my treasured aunt, and the last living link to my mother, her younger sister, Lois Hendel Braverman. At the end of every year, I wrote a letter to Aunt Elva, a tradition started by maternal coercion when my sister and I were young. Marooned in the far reaches of Indiana, Pittsburgh and Squirrel Hill represented a kind of glamor, and a Jewish universe, unknown to us kids. Aunt Elva was the epitome of that. She treated me like a young adult, and would talk to me about books and movies as we sat at the kitchen table in the (impossibly cool) house on Penrose. I can only imagine how blessed her children and grandchildren were to have had her all these years. She had an inner light undimmed by advancing years and past tragedies. I kept up the tradition of writing the end-of-year letter. Last year's ended with the traditional closing wish to see each other soon. At times like this, I'm reminded of the sadness of not acting on those wishes. I'll miss you, Aunt Elva. I wish we could have have spent one last afternoon at the kitchen table.
By Michael Braverman
- May 02, 2015
---
Absolutely an amazing woman for sure! I had the pleasure of knowing Nana while growing up in Pittsburgh. She was amazing and I always looked forward to seeing her when I had the chance. She definitely had an impact on me. I had the pleasure of having brunch with her and her grand kids many times. I remember always looking forward to Sunday brunch with Nana. She always had a great story to tell and always had great advice to give. She was truly a beautiful person and I am honored to have known her. The Perrin Family had a BIG impact on me while growing up and my heart goes out to you all.
By Mike Kolankowski and family.
- May 02, 2015
---
Aunt Elva was an incredible woman who has left her loving mark on everyone who had the pleasure of knowing her. Her ability to love unconditionally was unique. She was wise beyond measure. Her love, her smile and her beauty will last forever in our memories. She was the best of her generation and now the end of a generation. The Grande Dame is gone and she has left an ache in all of our hearts which in time will turn into lasting loving memories. Elva was a blessing to us all. Our hearts go out you all of you in the Perrin Family. Love, Dee, Stan, Andrea, Vikki and Kim
By Dee Stone
- May 01, 2015
---
My heart goes out to all of you during this time. I was fortunate enough to get to spend time with Nana on my visits to Pittsburgh. She was a fun loving, high energy woman that kept us on our toes! She was amazing to talk to and listen to her stories. She had a sense of humor that I admired. She will be greatly missed by not only her family, but the community and everyone that was lucky enough to know her. Lots of love to the Perrin family. XOXO Kari AKA "Kari is easy to remember because you're from Chicago, Carrie" :)
By Kari Sroka
- May 01, 2015
---
What an amazing woman! She has touched so many people and so many lives. She was beyond an amazing Nanny to everyone, family and beyond. I am so pleased to say that I have had the uttermost honor of being in her presence and it was worth every second. What an incredible life, an incredible journey and she will watch over like the amazing woman she is. I will miss you Nanny Perrin, I am so fortunate to have you in my life thanks to Samantha. I love you Perrin's!
By So much love to Nanny Perrin...
- May 01, 2015
---