Allen M. Hoffman

August 2, 2015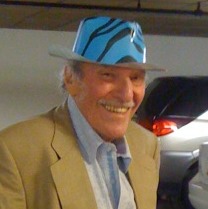 Visitation Information
August 4 2015 - 12:00 pm
Ralph Schugar Chapel, Inc. 5509 Centre Avenue, (Shadyside) 15232

Funeral Information
August 4 2015 - 1:00 pm
Ralph Schugar Chapel, Inc. 5509 Centre Avenue, (Shadyside) 15232


HOFFMAN, ALLEN M.: 83 years young, adored, adorable and best friend and husband of Laverne Hyatt Hoffman. Allen passed away peacefully on Sunday, August 2, 2015, surrounded by an abundance of love from his family. He was a devoted father of Terri Hoffman Greenberg (Randy Frankel) of Mt. Lebanon and Jill N. Hoffman (Greg Rispler) of Delray Beach, FL. A special loving step-father to Evan (Riva) Aussenberg of Gaithersburg, MD, Jon Aussenberg of Chandler, AZ and Hilary Aussenberg. An exceptional "Papa" to Erin (Bryan Dorsey) Greenberg Dorsey of Las Vegas, NV and Ross Greenberg of New York. He was the wonderful son of the late Rae and Joseph Hoffman. An exceptional devoted loving  brother to his sisters, Shirley (Bill) Brand and Iris (Morton) Goldstein . He was an adored uncle of many nieces and nephews who will all miss him dearly. Allen was a proud graduate of the University of Pittsburgh School of Pharmacy and kept his license well into his 70's. He was also the owner of HALCO, a holiday costume company for over 40 years. Services  at Ralph Schugar Chapel, Inc., 5509 Centre Avenue, Shadyside on Tuesday at 1 PM. Visitation one hour prior to services, (12 Noon - 1 PM).  Interment Beth Shalom Cemetery. Contributions may be made to a charity of the donor's choice. www.schugar.com  
Condolences
Send Condolence
Laverne, We are so sorry to hear about your loss.
By Lisa and Phil Bernhardt
- August 09, 2015
---
dear terri and jill, we were so saddened to learn of your dad's passing. we can remember many fun times with your mom and dad at our poker club meetings, etc. please accept our most sincere condolences. aunt ruth and uncle saul
By ruth and saul
- August 05, 2015
---
Laverne, we are sorry for your loss
By harry and barbara simon
- August 04, 2015
---
We were so sorry to learn that Allen had pased away. He was a great guy and a very special brother to his two sisters, Iris and Shirley. We will be unable to join the family in Pittsburgh on Tuesday but your thoughts and love will be with you
By Fay and Irwin Gold
- August 03, 2015
---
It is with a heavy heart to convey my sorrows for such a great loss to my family. Allen has been a part of my family for over 60 years. I loved him as a brother although he was a brother in law to me when married to my sister, but then the wonderful relationship continued throughout the years when Laverne came into his life. Time passes too quickly, and all the memories I have over these years will remain with me always. Allen, you will be sorely missed. With much love and comfort I want to send to everyone in your extended family...I hope you are at peace at last. Love, Joni
By Joan Sislow Speckin
- August 03, 2015
---
My deepest sympathies to the entire Hoffman & Aussenberg families. Allen was always a good friend to my father & always had a smile on his face He was a true mensch.May his memory be a blessing. Much love during this difficult time.
By Robin Fingeret-Zinger
- August 03, 2015
---
Terri and Jill, I am so sorry to hear about your dad. I have wonderful childhood memories of him. I am in Boca and won't be able to attend the services, but I will be thinking of you and your families. Ann
By Ann M. Steiner
- August 03, 2015
---