Robin Berdahl Trellis

October 8, 2015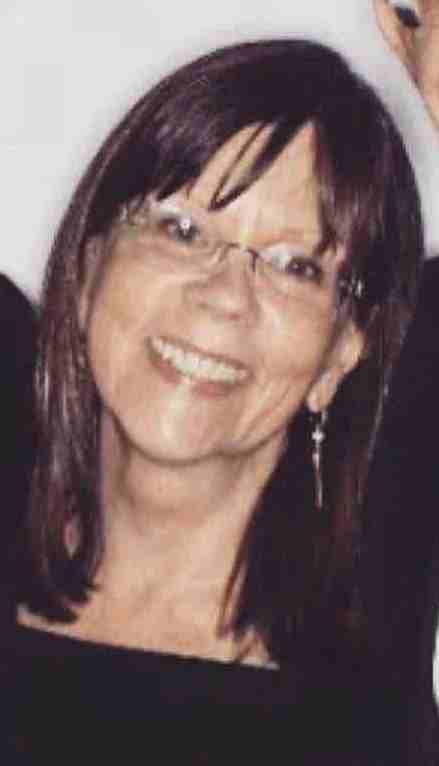 Visitation Information
October 12 2015 - 11:00 am
Ralph Schugar Chapel, Inc., 5509 Centre Avenue, Shadyside

Funeral Information
October 12 2015 - 1:00 pm
Ralph Schugar Chapel, Inc., 5509 Centre Avenue, Shadyside


TRELLIS, ROBIN BERDAHL: Unexpectedly on Thursday, October 8, 2015; Beloved wife of Dan Robert Trellis. Devoted mother of Claire Elena and Scott Benjamin Trellis. Daughter of the late Duane Berdahl and the late Jo Anne (late William) Hubble. Cherished daughter-in-law of Barbara and Emil Trellis. Loving sister of RoJean Head and Jaci Cuddy (Richard Kraft). Loving sister-in-law of Cindy (Hal) Bernstein and Tom Trellis (Mark Gunsky). Treasured niece of Shirley Shanahan and the late Eldon Berdahl. Also survived by nieces, nephews, cousins and many  friends. Prior to moving to Pittsburgh, Robin was marketing manager at Southwestern Bell in St. Louis. She was a board member of the former Pittsburgh Hornets Hockey organization having organized two national amatuer hockey tourmanents in Pittsburgh and a devoted hockey mom serving as team manager for mutiple teams. She was proud of her passionate social and political views. Services at Ralph Schugar Chapel, Inc., 5509 Centre Avenue, Shadyside on Monday at 1 PM. Visitation two hours prior to services, (11 AM - 1 PM). Interment PRIVATE. Contributions  in Robin's memory may be made to Planned Parenthood, 933 Liberty Avenue, Pittsburgh, PA 15222 or Doctors without Borders, 333 7th Avenue, New York, NY 10001-5004. www.schugar.com  

Condolences
Send Condolence
I was very sorry to hear of Robin's passing. I am sending a donation to Planned Parenthood in her name
By Dorothy Melamed
- October 30, 2015
---
We were shocked to hear about Robin. Dan, Claire and Scott we are keeping you all in our prayers and thoughts during this difficult time. Robin was a ray of sun shine with a smile that could light up a room.
By Jen, Barbara and George Schmidtetter
- October 12, 2015
---
Our deepest sympathy Dan and family. We are your former neighbors on Riverbiew Terrace. And we are so very shaken and shocked and sad by this news. Many prayers for you Dan and family. We can\'t imagine your pain.
By Dr David and Barbara Martin
- October 11, 2015
---
Nan and I are so sorry for your sudden loss. Words can not even begin to express our sorrow. We have so enjoyed bumping into you and Robin on our evening walks and getting the chance to catch up on the day's happenings. Please know you all are in out thoughts and prayers. Andy & Nan Bennett
By Dan, Scott, Claire & Family
- October 11, 2015
---
We were so shocked and saddened to hear about Robin. Even though we only met a year or two ago, Robin became such a good friend to us and Brendon. She was such a wonderful person and so gracious and giving of her time and energy with the hockey organization. She made us feel so welcome and enjoyed spending time together on our hockey trips. Dan, you have our deepest sympathy. We are so sorry and will keep you all in our prayers......
By Dan and family
- October 11, 2015
---
Dan, My heart sank when I found out of your loss. I have no words that could possibly express what you and your family need right now. Your wife was a respected woman in our community, she will be missed. My prayers will be with you and your children thru your journey to heal.
By Lisa Silberg
- October 10, 2015
---
Dan, Walley passed this sad news to me. Jane I and are send our condolences to you, Claire and Scott. Our prayers are with your entire family.
By Joseph Awad
- October 10, 2015
---
Dan, Jennifer and I were shaken and deeply saddened by this news. Our love and prayers are with you and your family.
By Kevin and Jennifer Garrett
- October 10, 2015
---
Words cannot even begin to express our sorrow, our thoughts and prayers are with you. The Herrmann Family
By The Herrmann Family
- October 10, 2015
---
Dan, I don\'t even know where to begin or what I could possibly say. Though I only knew Robin for a short time, I do consider her a dear friend. She was kind and thoughtful and made me feel very welcome last year. I hope these kind words and those of the many, many lives she touched can help you through this very difficult time.
By Kim Louria
- October 10, 2015
---
Dear Dan, Scott and Claire, I was notified of the loss of Robin while in China and only wish I could be closer to extend my deepest condolences in person. I have been both fond and admiring of your beautiful family to whom Robin has been utterly dedicated. When I think of her, I think of Robin\'s ready smile and open, caring ease with others. True gifts to everyone who has been blessed to share the community with her. Hers is a lovely and memorable spirit. You have my heartfelt sympathies and prayers. I will hold each of you in my thoughts. Most Sincerely, Susan
By Susan Amorose
- October 09, 2015
---
We are so, so sorry. We never formally met your family, but David told us of your loss. Your family is in our thoughts and prayers Sincerely, Jim & Rita Kirk
By James & Rita Kirk
- October 09, 2015
---
I had the huge fortune of being a part of some hockey teams that were more like family, for as much time as you spent with them. Robin Trellis was the mother hen that watched over that family. Robin spearheaded a recognition of my mom's 97th and last birthday and I will never forget the special care she gave my mom that day in organizing every aspect of her last birthday appearance. She managed a hockey team with class and dignity and taught by example what a hockey parent should be about! I am a better person for crossing paths with Robin Trellis!
By Ed Dalesandro
- October 09, 2015
---
Dan,Claire,and Scott we are so sorry for your loss Robin was a good friend and she will be missed.She was always very kind and and helpful TO our family.
By David and Priscilla Polnski
- October 09, 2015
---
We are very sorry for your loss Trellis family. Robin was a big part of our family last year during hockey season. She was a fantastic team manager and a great person overall. We will always cherish the memories of our numerous road trips. The entire family will be in our thoughts and prayers. Ethan, Michael and Kris
By Ethan Homitz and family
- October 09, 2015
---
With deepest sympathy's and condolences ... I know not the words to share that can ease the pain that Dan and Family have had thrusted upon, but I do know that your wife and mother was and will always be remembered as a gracious woman who was a valued member of the amateur hockey community in western Pennsylvania. Her kind words and den motherly approach was unmistakable. Her love of those game, and those so intimately involved in it, was very evident from the moment you met her. She left an indelible mark on the many players, families, coaches, coaches and administrators who were lucky to call her a friend. We have all lost something so very dear and important. With deepest respects!
By David Kosick
- October 09, 2015
---