Gloria June Kleiman

December 23, 2022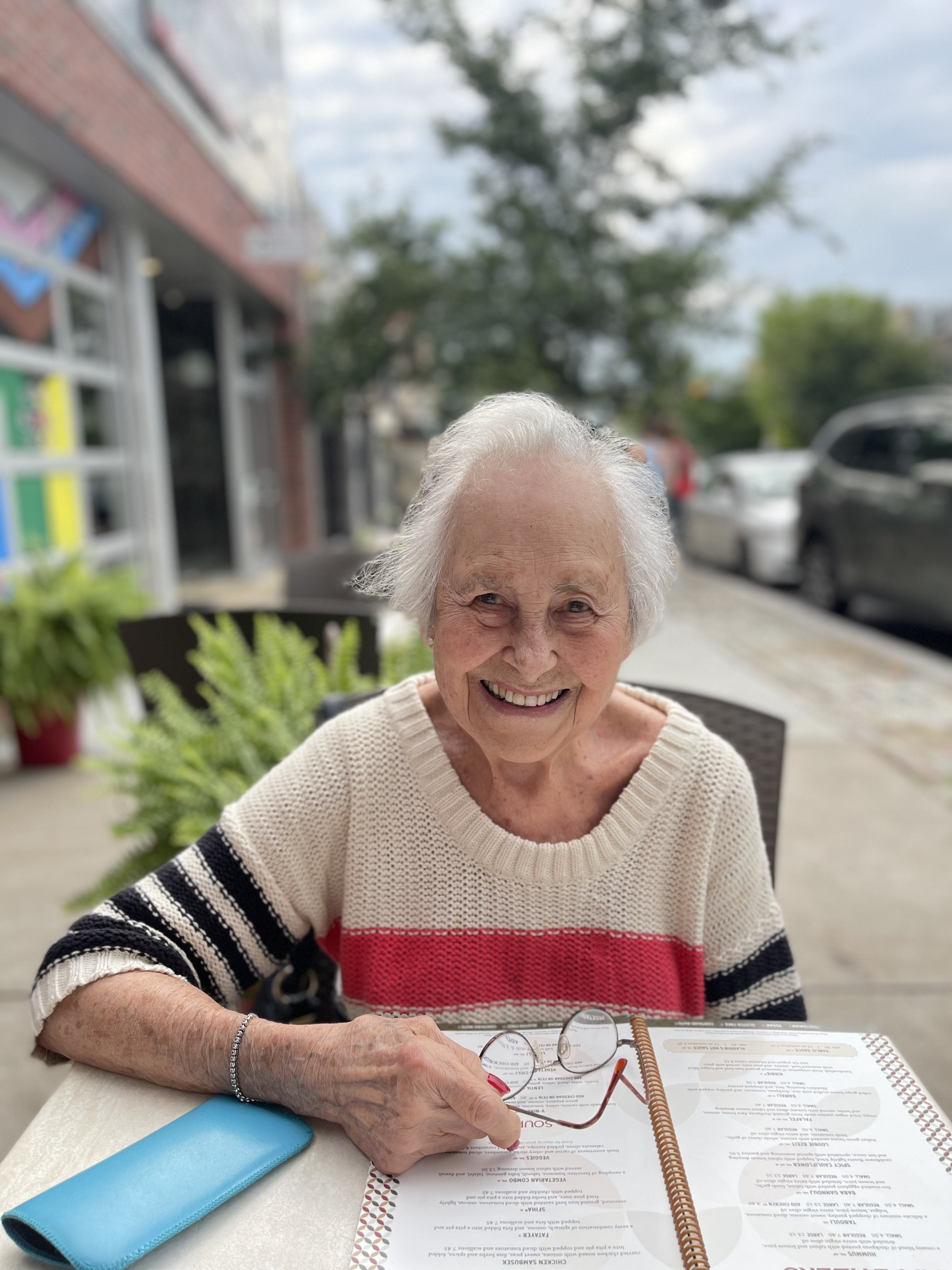 Visitation Information
December 27 2022 - 10:00 am
Ralph Schugar Chapel, Inc., 5509 Centre Avenue, (Shadyside) Pittsburgh 15232

Funeral Information
December 27 2022 - 11:00 am
Ralph Schugar Chapel, Inc., 5509 Centre Avenue, (Shadyside) Pittsburgh 15232


GLORIA JUNE KLEIMAN: On Friday, December 23, 2022. Beloved wife of the late Edwin Ira Baime and the late Bernard Kleiman. Loving mother of Michael J. Baime (Karen Bowles), David S. Baime (Sarah Batcheler) and Ronald E. Baime (Nancy Baime); step-mother of David Kleiman and Leslie Kleiman. Daughter of the late Ernest and Pearl Prince. Sister of the late Gerald Prince. Also survived by grandchildren, Emma Baime, Edwin Baime, Stephen Baime, Ian Baime, and Daniel Baime. Gloria was born in 1931 in Squirrel Hill. She lived a life full of travel, art, family, and helping others. Gloria was the president of the Pittsburgh Garden Center, president of the Academy of Lifelong Learning, and a Democratic Committeewoman. She believed in helping others and generously supported local and national non-profits, including Planned Parenthood, the ACLU, The Greater Pittsburgh Food Bank, City Theatre, Pittsburgh Public Theater, the Pittsburgh Symphony, WQED and countless others. She also worked for the School of Urban and Public Affairs at Carnegie Mellon University, at The Wheeler School, and as a travel agent and high school librarian. Gloria had a love of plants and gardening and was a certified Master Gardener. She lived her life as she chose, a free spirit, up until the very end. Services at Ralph Schugar Chapel, Inc., 5509 Centre Avenue, Shadyside on Tuesday, December 27, 2022 at 11 AM. Visitation one hour prior to services (10 AM - 11 AM). Interment Beth Shalom Cemetery. Contributions may be made to the ACLU, P.O. Box 23058, Pittsburgh, PA 15222. www.schugar.com

Condolences
Send Condolence
My heart is so saddened Gloria was such a wonderful sweet person Don't have a problem she would try to fix it so caring and loving her spirit was a breath of fresh air and she did light up the room.,, she will be truly missed My Condolences to the Family God Bless you all.
By Loretta Carpenter
- December 27, 2022
---
Dear Michael, David and Ronnie, and all you families -- Amy and I send our deepest condolences on the loss of your mom. Gloria was such an exceptional woman and personality, and so many people loved and cared about her. She always lit up a room, and I was always delighted to have a chance to connect with her, though it was rare in recent years. We had so much fun seeing her in Pittsburgh when we were there a little before the pandemic. May her memory be a blessing for your, all your family, and everyone that knew and loved her. Love to all, Jonathan
By Jonathan Klein
- December 27, 2022
---
Dear Dave, Ron, Michael and families, What a tremendous loss! My heart goes out to you all. I've known your mother maybe longer than I've known anyone other than my sisters. I have deep memories of her outgoing spirit, deep-stash cookie jar, and watchful eye over the corner of Sharon Drive and Pacific Ave. She was a force of nature and one of a kind. May you lean on each other in your grief, supported also by all of us who love you. Gloria had a good long run and made a positive impact in the world. May her memory be a blessing.
By Mike Buchman
- December 24, 2022
---