Organ Donation
---
Who can be a donor?
Anyone, regardless of age, race, or gender can become an organ donor. Organs and tissue that can't be used for transplantation, due to advanced age or disease, can often be used to help find cures for serious illnesses.
How do I become a donor?
Tell your family. Hospitals will not remove any organs or tissue without permission from the donor's family.
Contact the Center for Organ Recovery & Education at 800-DONORS-7 or visit CORE on the internet at www.core.org
How do I join registry?
Contact the Center for Organ Recovery & Education at 800-DONORS-7.
Does the Registry place the donor information on my driver's license or ID card?
No. The Registry is meant as a supplement, not a replacement, to the organ donor info on the driver's license.
Facts Families Should Know About Donation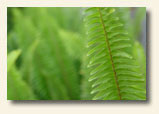 Today, all across Pennsylvania, thousands of people are able to live fuller and more productive lives because of the lifesaving decisions made by families like yours. Although it is hard to believe at the time, it is possible for something positive to come from death...a new life for someone else.
Many donor families have found comfort in knowing that they and their loved one have helped life go on for someone else.
Families of prospective donors must give their permission before donation of a loved one's organs and tissues can occur. It is much easier for your family to make the decision to donate if they know your wishes ahead of time.
Will organ/tissue donation affect the level of medical care my loved one receives?
No. Donation is never considered until all efforts to save your loved one have failed.

How does the family communicate an individual's wish to donate organs/tissues?
Federal law states that hospitals must offer you the option of donating your loved one's organs. But don't wait to be asked. Approach the hospital staff or coroner's staff and make your loved one's wishes known.